Xtremegaminerd.com is a participant in Amazon Associate Program and is supported by the readers. The qualifying purchase you make through our links may get us some commission and doesn't cost you an extra penny.
---
EVGA introduces a new PQ line which consists of three different PSU products with capacities ranging from 750W to 1000W despite EVGA already having a large number of power supply units out in the store right now.
As stated by EVGA, all of the units from the PQ series have filtering capacitors and bulk caps provided by Japanese manufacturers. The warranty provided is 10 years long which matches the lengthy warranty periods of EVGA's other high-end models. On the primary side of the PQ PSUs, an active clamp reset forward topology is utilized, offering efficiency and lower production costs because it won't require extra components such as the LLC resonant converter. However, the performance is not on the levels of what a half-bridge topology offers with the support of an LLC resonant converter.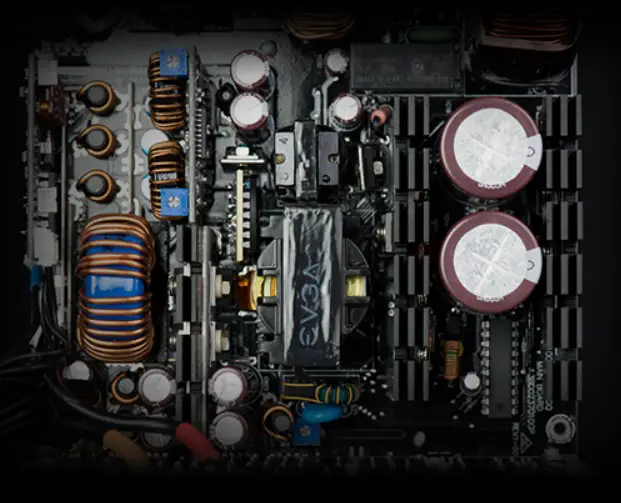 The PQ models are based on an FSP platform (GQ) that should meet the 80 PLUS Platinum criteria however we don't know much about its operating noise since it has not been evaluated by Cybernetics yet. Though EVGA claims that all three units are "whisper silent." The platform has a semi-modular cable design which may not please those who prefer all cables to be modular. Aside from the cable designs, its large dimensions of the PQ models has been a bit disappointing. The 750W unit is 140mm in length and the 1000W one is 160mm in terms of length.
Related:- Best Power Supplies
The price tags of the PQ models don't seem very good if they want to compete with other PSUs. They were spotted on Newegg (with the availability date set on 4/11) with the same price as similar capacity Corsair HX models which use a more capable platform and utilizes a fully modular cable design. If EVGA wants to properly compete with other products, it would need to lower the prices by a couple dozens of dollars. For example, you can find the Seasonic Focus Plus Platinum sold at around $104 in the 750W category which offers a 10-year warranty, lots of connectors and cables, better performance and a fully modular cable design along with 140mm length whereas the 750W PQ model from EVGA costs $140.