A few weeks ago, Nvidia made a new graphics card that fell in between the GTX 1050 2GB and GTX 1050 Ti 4GB and that was GTX 1050 3GB which is faster than the GTX 1050 2GB and slower than the 1050 Ti. Nvidia did this for various reasons. Tomshardware states that it is because it was hard to find steady suppliers for the board partners to supply the 4GB GDDR5 memory chips used in the original GTX 1050.
2 weeks ago Gigabyte launched 2 new versions of GTX 1050 3GB and updated the official product pages. Now, EVGA did the same recently with 2 GTX 1050 3GB GPUs on their website. The two new GPUs are EVGA GTX 1050 3GB(Standard version) and EVGA GTX 1050 3GB SC edition. Both of them feature single 90mm ACX 2.0 fan with a small heatsink.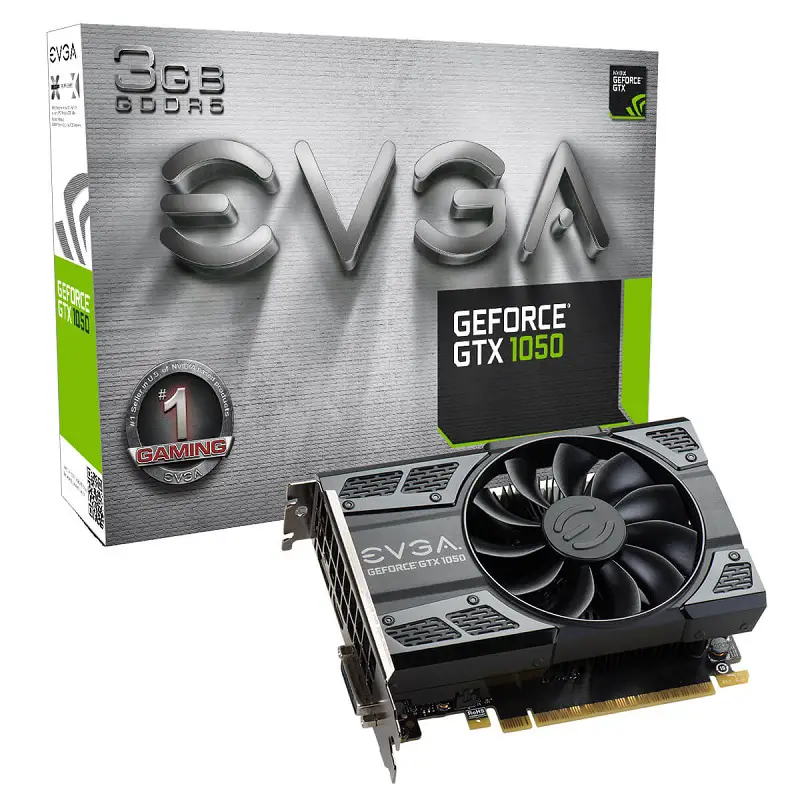 In specs, the standard EVGA GTX 1050 3Gb features a core clock of 1392Mhz and a boost clock of 1518Mhz. On the other hand, the SC edition comes factory overclocked with a core clock of 1455Mhz and a boost clock of 1569Mhz. The SC edition should perform a little better and the price difference between the two is $10 which is justified based on their clock speeds.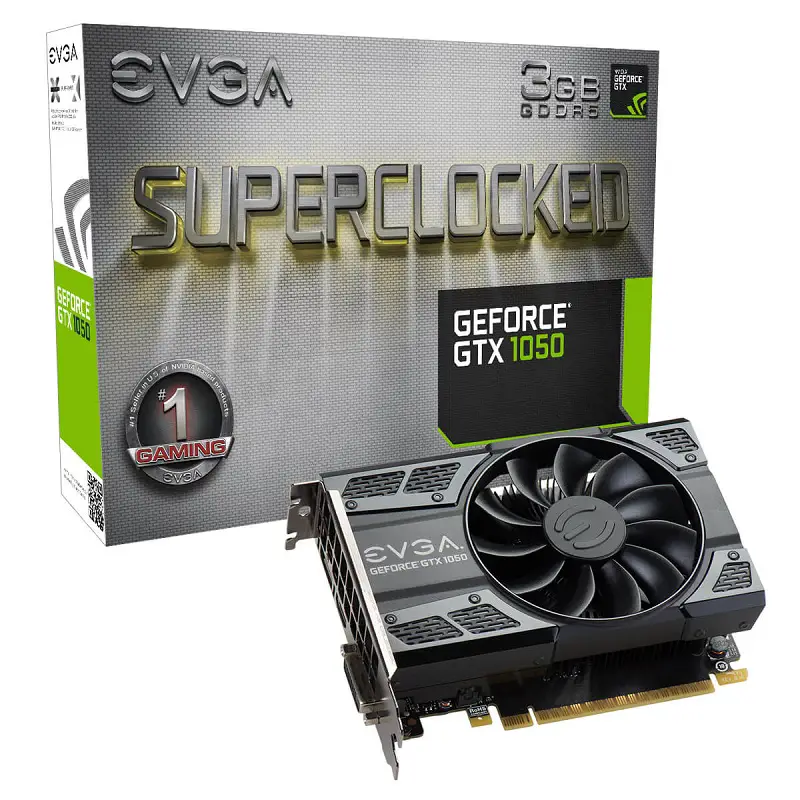 However, every other spec they feature is the same. They have 3 output ports which are: Dual Link DVI-D, HDMI and Display port. The max support for monitors at the same time is 3 and the maximum resolution each of these cards can support is 7680×4320 pixels. Note that the GTX 1050 3GB version has a lower memory interface of 96-bit as compared to the 128-bit of the original GTX 1050.
Related:- Best cheap graphics cards
These two cards will be powered by the PCI-Ex 16 slot only and don't come with an external port. A 300 watts of a reliable power supply is needed in order to run these properly. EVGA GTX 1050 3GB(Standard) is priced at $159.99 while the EVGA GTX 1050 3GB SC edition is priced at $169.99. Currently, none of them is listed on Amazon.com for purchase but should be soon available.
Offer Till 31st March