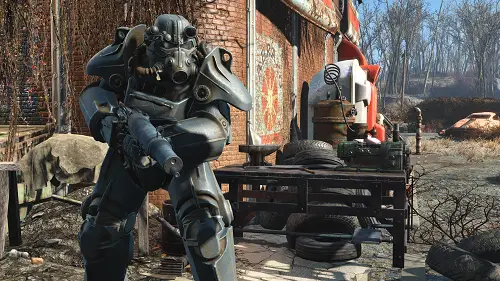 Bethesda is providing Fallout 4 as free to play this weekend. This is an open-world adventure game which starts with a Nuclear bomb explosion and destroying everything. You have to survive in the game doing all sorts of stuff such as collecting items, crafting weapons, killing monsters etc.
The game usually costs around $30 but if you buy this game in this weekend,  you will be able to have the core game for 33% off. So, that's equal to around $20. However, you can also play it free on the weekend and your data will be kept saved if you buy the game in the weekend.
There are also DLC packs which you can buy in the weekend for a good amount of discount. The Season Pass will be available for 50% discount and that's around $30 after applied discount. DLC packs are available for 40% of discount and these are:-
Fallout 4 G.O.T.Y. (Game of the Year Edition)
Fallout 4: Automatron
Fallout 4: Contraptions Workshop
Fallout 4: Far Harbor
Fallout 4: Nuka-World
Fallout 4: Vault-Tec Workshop
Fallout 4: Wasteland Workshop
Although, it's better to buy the full package which will cost you much less. This game was also available as free to play on Xbox One with Xbox Live GOLD and now the opportunity has come to the PC. Bethesda also released its VR version of the game which got some mixed reviews and is compatible with VR headsets like HTC Vive. However, that doesn't seem to be free to play on weekends.