Xtremegaminerd.com is a participant in Amazon Associate Program and is supported by the readers. The qualifying purchase you make through our links may get us some commission and doesn't cost you an extra penny.
---
One of the most anticipated games which were announced in E3 was Fallout 76 and recently Bethesda has confirmed that the Beta is coming in the month of October. However, there is a process in order to be eligible for the Beta, you will need to pre-order the game first and then you will be able to receive a redemption code on your receipt or confirmation email. Then you will need to open your web browser and visit their website "bethesda.net" and sign-up (if you are new) or sign-in and that's all you need to do.
After following the above-mentioned process, you can relax as once the Beta is ready, Bethesda will contact you. The Beta is supposed to be available on Xbox One at first and then it will come to other platforms. The game is currently available in three version for pre-order and a slight peek into those versions are provided below: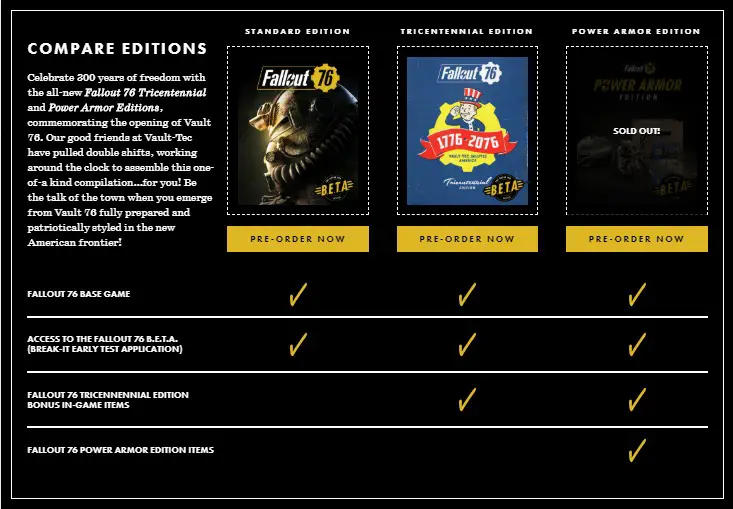 If you want to know about these versions in details then make sure to check out this page. However, the retailers for all platform has been listed, but in the case of PC, Steam Store was nowhere to be found which is indeed strange as when you are purchasing from Amazon or other sites, they are selling digital keys which you need to download from somewhere. There is nothing officially confirmed yet and we might see Steam Store pretty soon.