Xtremegaminerd.com is a participant in Amazon Associate Program and is supported by the readers. The qualifying purchase you make through our links may get us some commission and doesn't cost you an extra penny.
---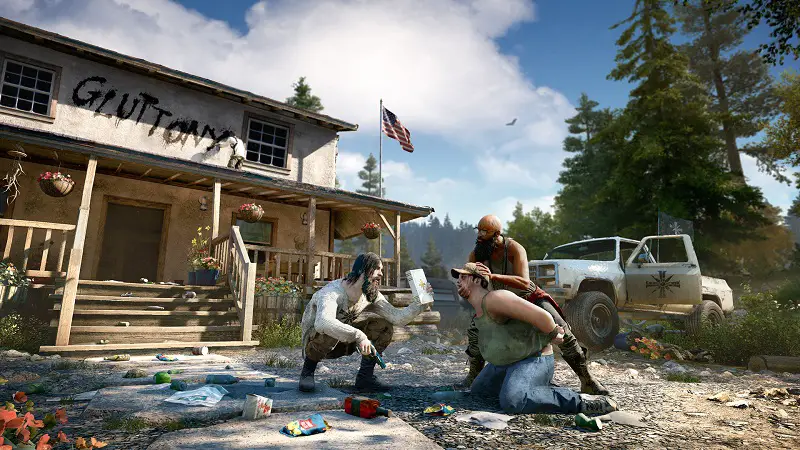 Far Cry 5 is the latest addition to its ongoing series and the game gained huge fame and positive review from all over the world. After the release of the last DLC pack "Hours of Darkness" which was released back in the month of June this will be the second DLC following the earlier one.
The upcoming DLC " Lost on Mars" will take its players from Hope County to the Red Planet where you will be facing alien invasion and you will need to fight your way through them and no matter what the situation you will face you will have an arsenal of weapons such as the Blaster of Disaster, Hellfire, and Morphinator and addition of a new transversal tool with Space Jets.
Apart from the in-game details, Far Cry 5 players will also have access to the Mars-themed assets in Far Cry Arcade mode which is already up and running. Gamers who will download the new DLC Lost on Mars will get access to new weapons which includes Obliteratorrrr, Taser Phazer Annihilazer, Nerve Reaper, Grape Popper and Hellfire and you can use them in the main game to liberate Hope County from the Project at Eden's Gate.
After this DLC, another one is also scheduled that will be hitting the gaming world in the month of August and is named "Dead Living Zombies".  Make sure to say tuned to developers Live Stream on the upcoming DLC on July 16 at 2 p.m. ET.