Xtremegaminerd.com is a participant in Amazon Associate Program and is supported by the readers. The qualifying purchase you make through our links may get us some commission and doesn't cost you an extra penny.
---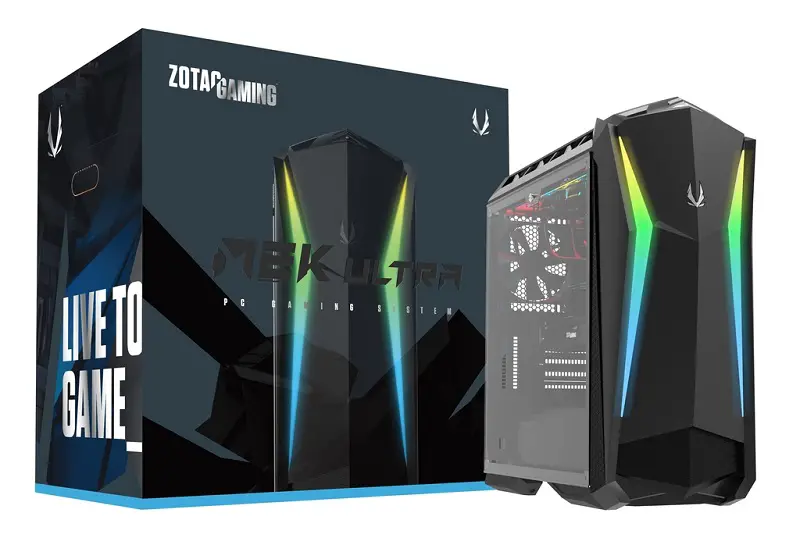 It's been a trend that the manufacturers of Gaming PCs or pre-built desktops adopt to the latest technology and components whenever a new GPU/CPU series is launched. It was time for Zotac to update their pre-built gaming PCs by equipping them with the RTX 2000 series graphics cards. While the RTX series got some serious criticism since its launch, it's no denying that their performance is good(But at a higher price).
ZOTAC has recently announced that it will be equipping their MEK ULTRA Gaming PC with the latest RTX graphics cards where they have stated that the PC will feature an RTX GPU with up to an 11GB VRAM, which is, of course, an RTX 2080 Ti while retaining the 8th gen Intel processors.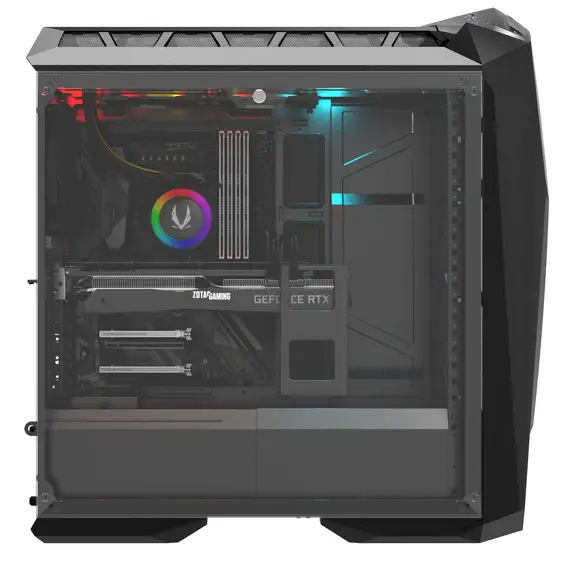 The MEK ULTRA Gaming PC will feature a gorgeous chassis with RGB lighting at the front while giving a similar look to that of Cooler Master H500P from inside. The PC will feature Z370 or Z299 chipset motherboards that can utilize up to a 10 core processor with up to 32GB of memory. The PC will also come with up to 500GB M.2 SSD and 4TB hard drive to store a lot of big games.
MEK ULTRA Gaming PC will come with 80+ GOLD rated power supply with up to 1000 Watts capacity that should be more than enough to power all the components and make it future proof to accept more components for upgradability. The Gaming PC is officially having a page on the Zotac website, however, there is no information provided yet on how much it will cost and when it will be available.