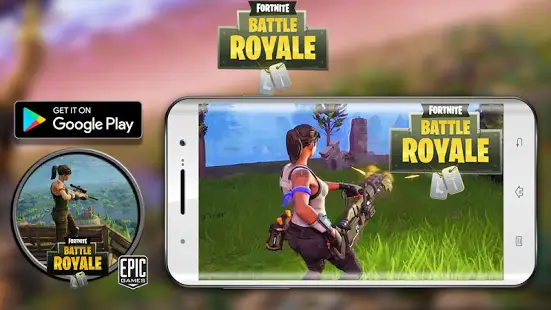 Battle Royale is the all-new trend that is prevailing everywhere and recently we came to know that Call of Duty: Black Ops IIII is also bringing Battle Royale to its gameplay. Fornite is currently one of the most popular Battle Royale Game and earlier this year we have seen the game being released for IOS device, though there was some hint available at that time that the game will be hitting Android devices too. Other than Fortnite, PUBG is the only game that is available in both IOS and Android devices.
"Build a Powerful Gaming PC with the Best Gaming Processor"
Recently Epic Games' small notification mentioned about the releasing of the Android version in this summer on their website. The information was stated in a news published on their website "State of Mobile". However, nothing more is available at this moment but this might provide some hope to those who are eagerly waiting for the game to arrive on Android.
Earlier back in the month of March, Fornite first launched for iOS which was a closed Beta and was only available to the participants of the closed beta program which was done by registering on Epic's website that let the iOS players an invitation link via email which game them access to the game till Fortnite was officially released on iOS in April and after the release on IOS, there was speculation about the game coming on Android but no confirmed plan of action on the said topic was available up until now.
Apart from the confirmation of the Android release, they shed some lights on some of the features and improvements they are currently working on for the mobile version of Fortnite one of which being the implementation of voice chat for the game that let players chat with their teammates on cross-platform also. They are also trying to improve the autorun feature and the aiming feature. They are also trying to optimize the game's performance for mobile devices and they might be adding a battery saver mode to increase performance by lowering the visual quality.
However, we need to wait for few more day before we are able to get hands on the Android version.