Xtremegaminerd.com is supported by the readers. The purchase you make through our links may get us some commission and doesn't cost you an extra penny.
---
Fornite recently broke the record of concurrent players when compared to PUBG with 3.4 million players at a time that itself is a big achievement. Though the game looks childish but it's true that most of the teens, as well as adults too, are playing this game which is leading to a lot of load on their servers. For eliminating any sort of problems, Fortnite Team is making a lot of optimizations and changes to make the gameplay smoother and fun.
For instance, the West Coast server has been added now for reducing the lag and soon, Brazilian Xbox servers will be added too. This should make gameplay lag free. Also, the matchmaking is being improved for a fair and balanced gameplay based upon the skills of the players.
There are several new modes that are currently being developed that will be added to the game so that you may not get bored easily. These modes are:-
1. Blitz Mode
2. Drop into the first circle
3. Generally less time between circles
4. Team sizes in between 50vs50 and squads
5. 50v50 v2
These are some of the listed limited time modes Fortnite developers are planning to roll out in the next month. They also said that they will be prioritizing the Solo, Duo and Squads LTMs more than anything. But with new modes, they are testing new Shooting Models. If they succeed in this, they will be bringing in more involved LTMs like Floor is lava.
"Playing games with a keyboard/mouse is common. Why not try these controllers for a more challenging gameplay?"
Audio, on the other hand, is also being optimized so that it gives real effects in playing the game. For example, Above/Below footsteps have been implemented in which there are different audio assets that will be played when the players are in different locations. If a player is on the floor above you, you will recognize it and can differentiate it from the footsteps generated by the player below you.
Another good improvement which is in progress is the custom skins, cosmetics and new weapons. Their Art Team is busy in creating unique cosmetics as well as Gliders that would add a different feel to the game. They showed an illustration of a dragon-themed Glider which you can see below. Although, it looks childish but when the whole game has cartoonish graphics, then this should match the game theme completely.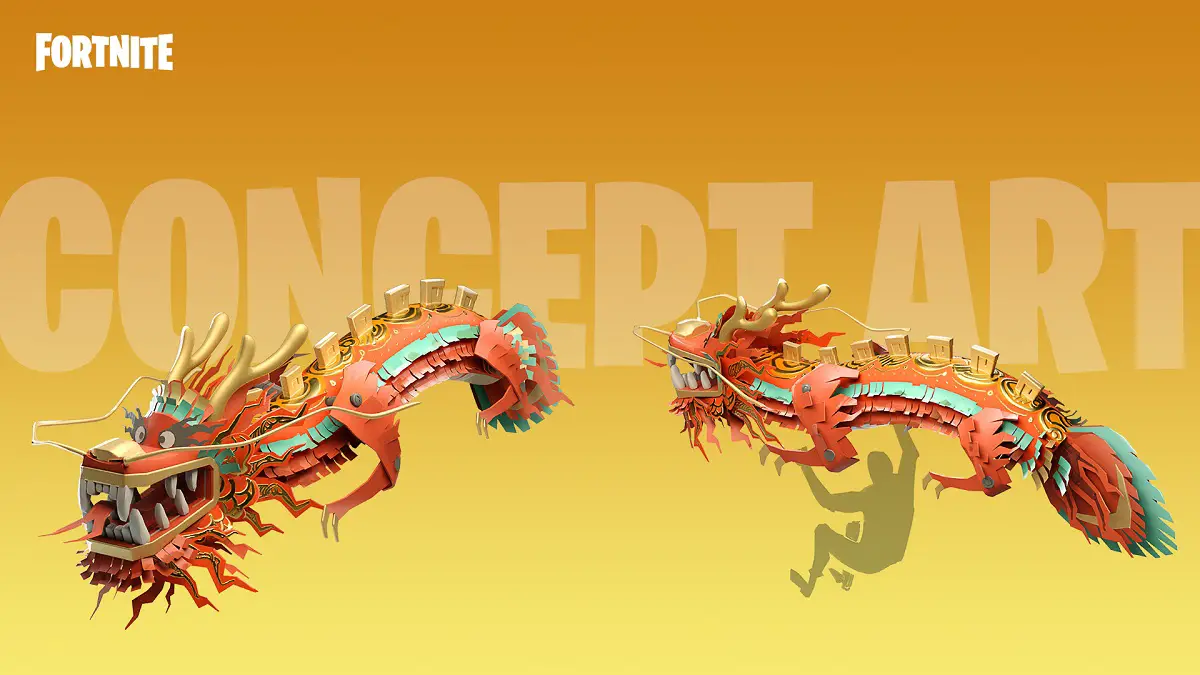 New outfits and weapons are also in development mode that are being given new designs that will attract your attention. Weapons like SMG will be introduced next week into the vault and these weapons may or may not return because it allows them to manage the weapon pool. Social media is also being introduced to the game so that you can invite your friends to play with you starting from Facebook and then more social media networks will be added soon.
These are some pretty fantastic steps taken by EPIC GAMES in order to increase the popularity of the game even further and increase the player base but with the increase in player base, it will put the servers under more load but as they are already working to manage that, I hope that the game won't see a big downtime like we saw previously.