If someone has recently visited Fortnite's website within a past few days might have caught a new picture teasing some superheroes in it and with that, it also mentions Season 4 "Brace for Impact". It might be the first official image for Fortnite's Season 4 and the developer Epic Games has now released an updated version. It appears that the next season of Fornite might be having a superhero.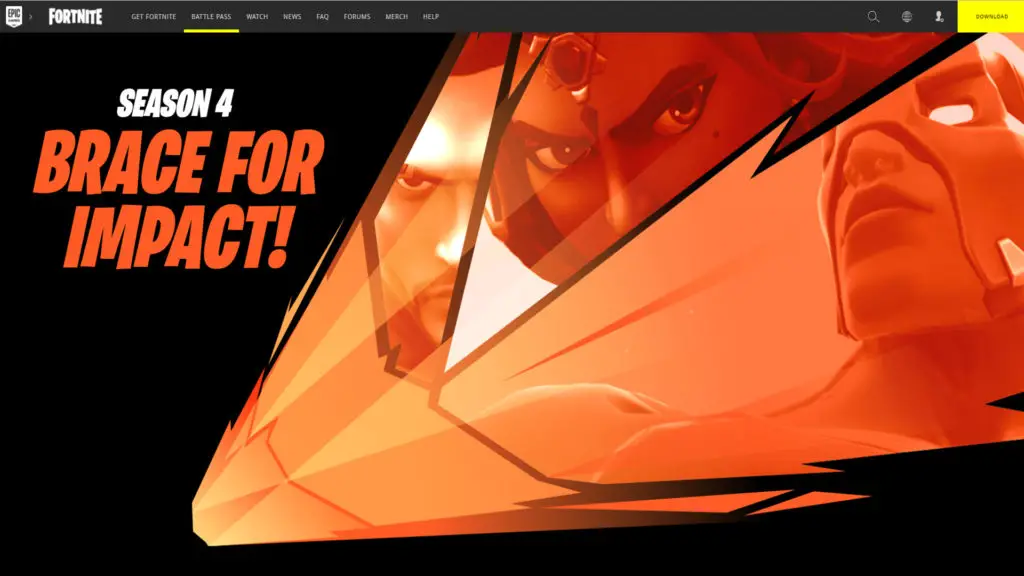 The recently updated image features the first superhero alongside now it also features a female superhero and it can be said that the new female superhero bears close resembles with that of DC Universe's Wonder Woman. Although there is no official confirmation available from Epic Games about the upcoming Season 4 and with these images we can except the upcoming skins which might be available for Battle Royale players. Moreover, if you had noticed the webpage link in your browser's address bar then there also lies a hint as they have use tags "/battle-pass/brace-for-impact".
Related:- Epic Games challenges against the motion
The captioned word "Brace for Impact" might give us hints about the superheroes who might be coming in form of a recently rumoured meteor and possibly they will crash land into the tilted towers. The meteors had already started hitting the ground though they are not of such importance. Based on our experience with past, the Season 4 might be coming with the ending of season 3 which is scheduled on May 3, 2018. The new Season might be introduced in form of Battle Pas which should be purchased and it might offer us a whole new set of skins and other rewards. As the current season's theme is based on space which might be interrelated with the meteor shower.
With a very few days in hand before the end of Season 3 and it is the last chance for players to complete the current batch of weekly challenges. If you don't have these challenges then you might need a battle pass to get it, but as per our suggestion, it will be better if you don't buy the Season 3 pass now as it will expire with a very short time. Investing in Season 4 is indeed profitable.
Offer Till 31st March