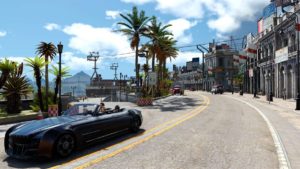 One of the most anticipated game of the current year i.e. Final Fantasy XV is going to get numerous updates and new features as the days pass by and Square Enix has already announced that it will be releasing four new episodes of DLC for Final Fantasy 15 in the upcoming year which will also include an alternate ending.
If we break the details up then the four pieces of DLC will include an episode centred on Ardyn, one focused on the fate of Luna, one smaller side-story about the Starscourge and, in Episode four, Noctis's final battle which will have the alternate ending to the game.
The new DLC's i.e. all four of them are due in the first half of the upcoming year and by that time the game will be having a level editor including single player character customisation with the availability of modding tools and Steam Workshop support which is declared by Square Enix. Moreover, the developers will also begin to sell the all-new Final Fantasy 15 co-op multiplayer mode and the main advantage of this new co-op mode is that it will let you play even without having the base game and before the official release of the new mode, it will be updated to add raid bosses and battle challenges to test it before it hits the gaming world.
Now the inclusion of the modding tools and Steam Workshop support is really unique in its own way. The new set of features is due this summer and the level editor will arrive in the last months of the current year. The all new features will let players create quests and simple game modes which is quite helpful if you are down for the day and will also engage you in the game under different scenario offering you to try for new options.