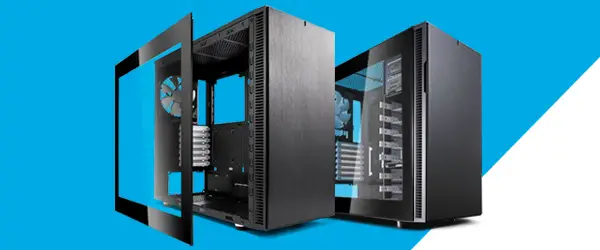 We came around to know that Fractal Design has recently extended its range of accessories for Define R6 and now they are also extending their accessories range for their other PC cases including the Define R5 and Define S which lets proud owner of these cases to add a refinement layer to their cases.
Also Check:- Best Mid-Tower Cases
Fractal Design released two new tempered glass upgrade kits and in the Define R5, a user can now modify the existing panel with that of tempered glass on either of the sides. The tempered is more convenient with its toolless approach and is also compatible with the Define R5's quick release mechanism, however, additional thumbscrews are also provided to offer an extra layer of protection for the case.
The upgrade kit for the Define S is also compatible with its other products such as Define R4, Core 3300, and Core 3500 Series and the tempered glass also comes with captive thumbscrew which makes installation a real smooth process.
As of for now, both of the upgrade kits are available for purchase and the MSRP of  Define R5 TG Side Panel and that of the Define S TG side panel is $29.99 which means on spending around $30, one will be able to get a modern look in their existing case. According to my opinion, this kind of approach towards upgrading existing PC case is excellent as this lets users enjoy the modern features without requiring to change PC cases frequently.