Xtremegaminerd.com is supported by the readers. The purchase you make through our links may get us some commission and doesn't cost you an extra penny.
---
A few days ago Intel announced its new family of Xeon processors that would boost the performance and will give the big enterprises working in the field of Cloud systems or IT systems an advantage at low cost with better power efficiency. Just a few days after it Gigabyte has announced a new motherboard which will be used with one of the processors from this family.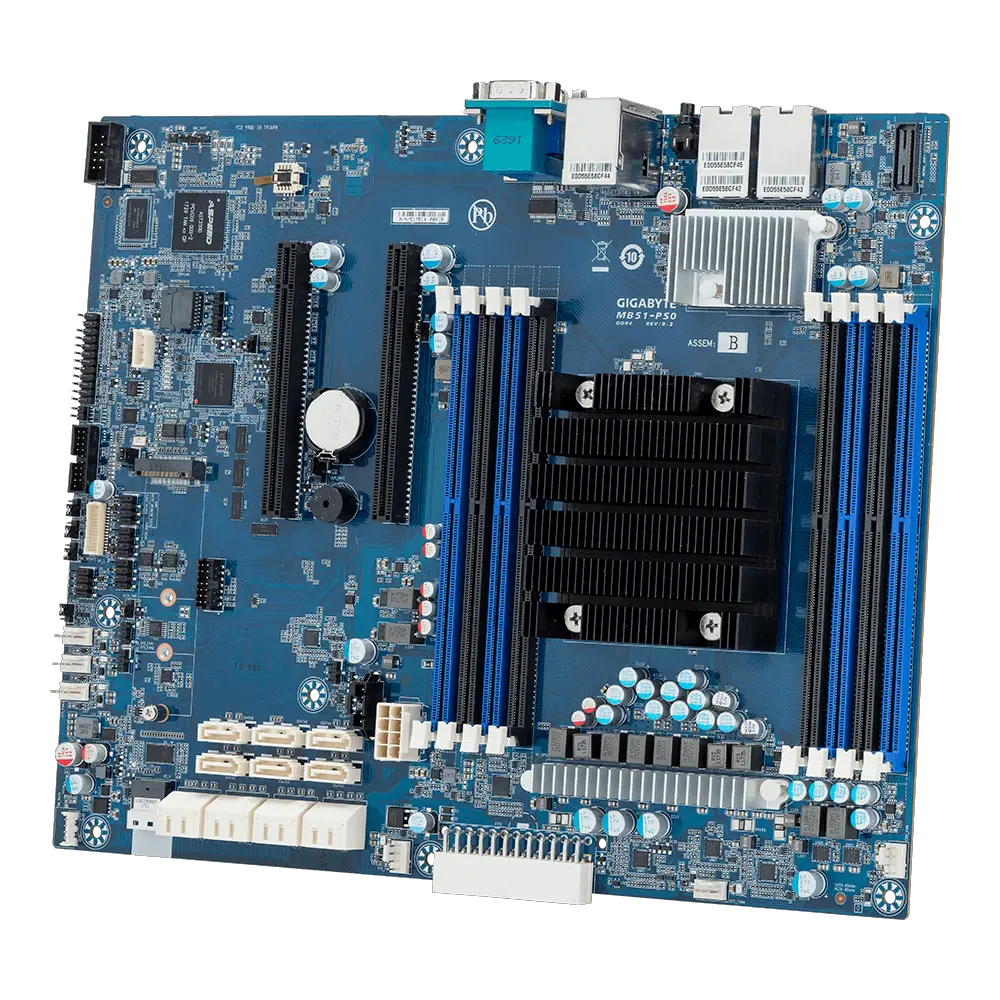 The new motherboard is named Gigabyte MB51-PS0 and comes with an integrated Xeon D-2183IT processor which has 16 cores and 32 threads. This processor comes under the Network Edge and Server SKUs category and comes with 2.2Ghz as base and 3.0Ghz as boost clocks respectively. The processor has a TDP of 100 Watts which is nearly to the mainstream high-end Core i5 and i7 processors.
This processor costs almost nearly equal to the initial cost of i7 6950X which is $1700 and the suggested price is $1764. As for the motherboard, it comes with 8x DIMM slots that support quad channel Ram configuration clocked at 2400Mhz. As the new Xeon processors are made specifically for heavy work, they support very high memory capacity. So, the motherboard has been made to support up to 512GB of DDR4 Ram.
This motherboard has 14x 7 pin SATA 6Gb/s ports, 1x M.2 and 1x U.2 ports for high-speed storage devices. You can know more about its specs here. There is no information about its price or release date, so we will be having our eyes on latest updates from Gigabyte.