Gigabyte just teased its new Gaming Laptop on Youtube with just a 6 seconds clip but fortunately, more details can be found on the product page. The new Laptop from Gigabyte which will soon be going to get a release is the AERO 15 featuring 144Hz refresh rate and bezel-less display.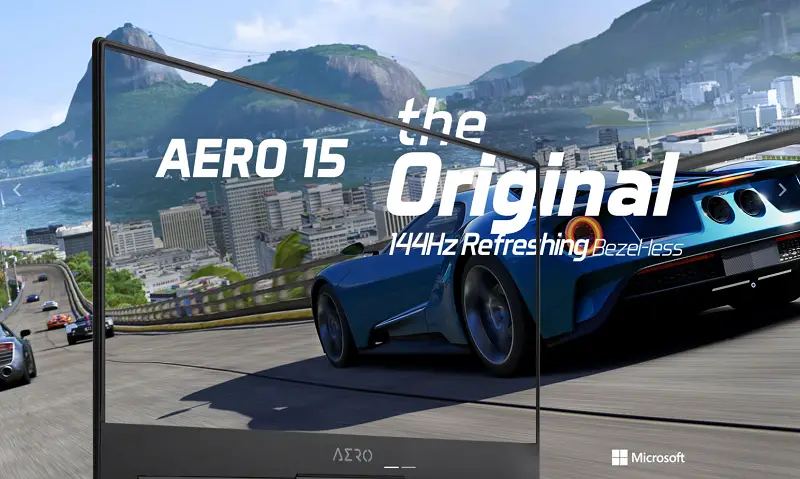 Most of the times, when we buy a 144Hz display, the screen has wider bezels and don't look that much attractive as an IPS display with a thin bezel. But Gigabyte introduced this the first time making it very slim measuring only 1.8cm in thickness. The second laptop AERO 15X is also getting the bezel-less display and these two versions will have some differences in some specs which aren't revealed yet.
The most ridiculously high-end spec on these laptops is the resolution which is 4K with AdobeRGB 100%. So, these laptops are going to be very expensive because they have good specs for gaming and productivity. For audio, these will come with Dolby Atmos audio technology for a surround sound that will let you immerse in the gaming.
AERO 15/15X is also equipped with ultra-fast memory card reader. The UHS-II card reader according to Gigabyte delivers 12 times faster read/write speed which will ease your transfer of files from DSLR or 4K camera to the laptop.
Following is the video through which Gigabyte teased the AERO 15/15X.