Gigabyte Aorus motherboards are famous for their aesthetics and I am still using one of their X370 motherboards for my main RIG with a Ryzen 1700X. When ASRock and Asus have teased their X470 chipset motherboards recently, it's obvious that Gigabyte will also release some good motherboards.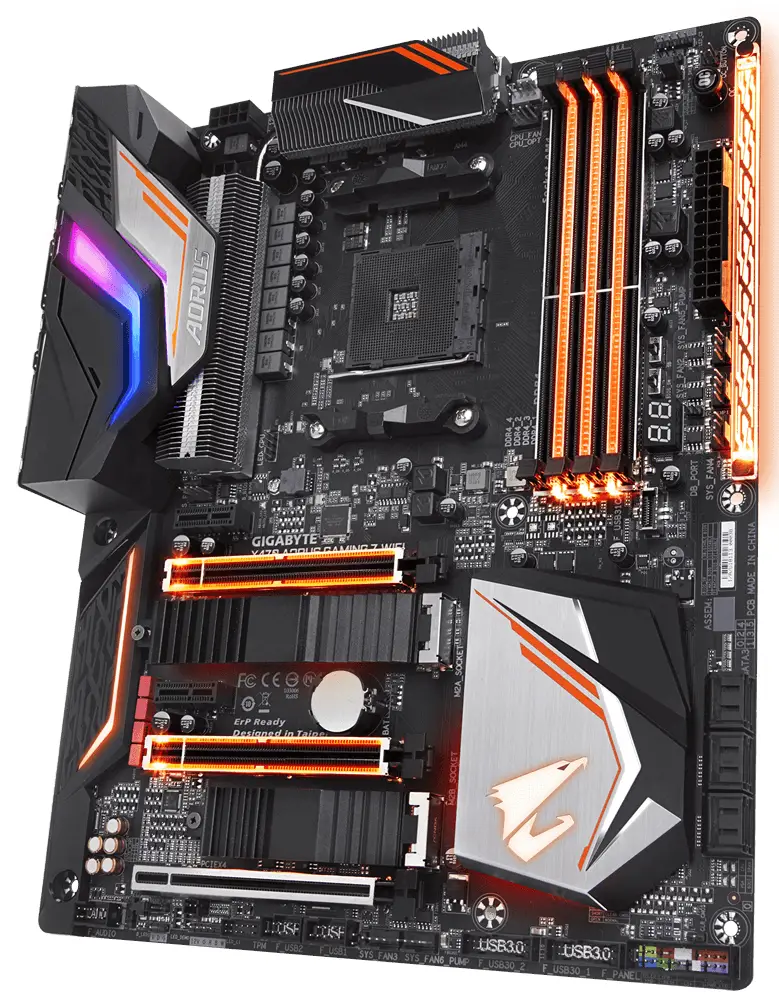 In the race, Gigabyte has finally brought three new X470 chipset motherboards in the Aorus series namely X470 Aorus Gaming 7 of which we saw a leak recently, X470 Aorus Gaming 5 and X470 Aorus Gaming Ultra all of which contain high-end features along with great aesthetics. The Gaming 7 board has RGB inbuilt lighting in different zones like PCI-Ex 16 slots, VRM section and heatsinks to make the motherboard appealing overall.
X470 Aorus Gaming 7 features 3x PCI-Ex 16 slots that are capable of supporting two-way Nvidia SLI and two-way AMD CrossfireX. The best feature however of this motherboard is that it has a very powerful VRM with 10+2 power phases that is enough for overclocking. Gaming 7 board packs with almost every feature you would want and then the two other boards namely Gaming 5 and Gaming Ultra come with some fewer features and some distinctions in aesthetics.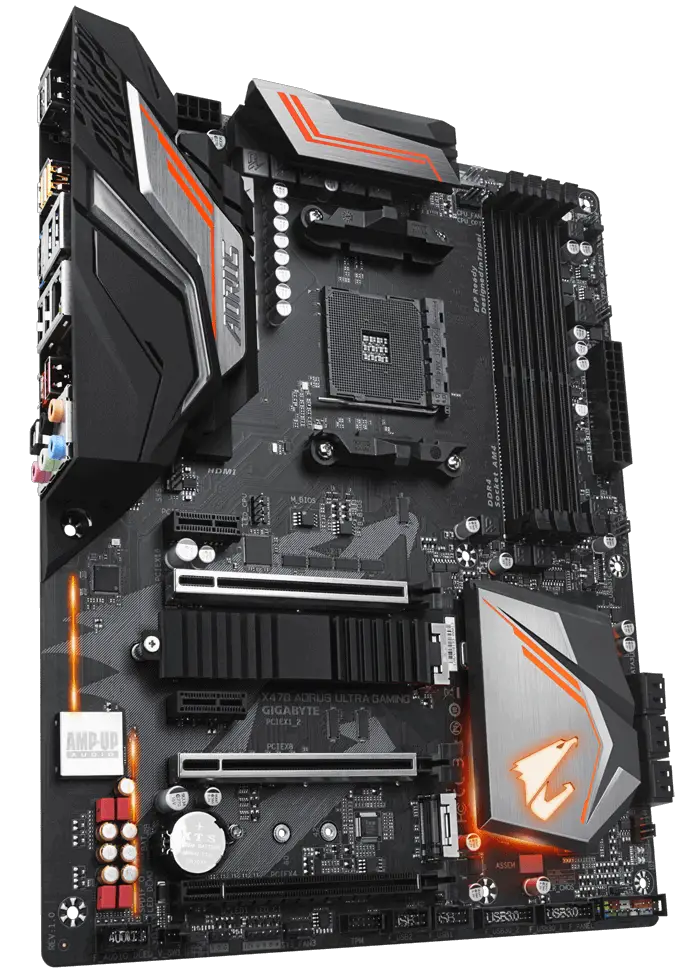 The Gaming 5 has no LED lighting in DIMM slots but has LED lighting in PCI-Ex 16 slots. The Gaming Ultra has no LED lights in these two sections but comes with LED-lit sections at heatsink and Audio section. Another difference is the power phases between these motherboards. The higher-end board Gaming 7 has 12 power phases whereas the Gaming 5 and Gaming Ultra have 8+3 power phases which is not a too much downgrade. These motherboards will definitely compete against some of the good boards both from Asus ass well as ASRock which we saw recently.
The pricing and availability are unknown right now.