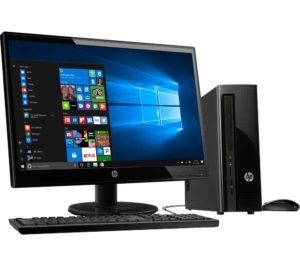 The latest forecast of Global PC market has been published on ResearchandMarkets.com and has been reported by the PRNewswire which shows that it is expected that the Global PC market will see a decline in shipments of units. The forecast is done from 2017 to 2023 which states that the shipments are expected to see a decrease from 258.8 million to 215.8 million in 2013 at a negative compound annual growth rate (CAGR) of 3.0 percent over the forecast period.
The worldwide PC shipments are already in a sharp decline in the past 4-5 years and the factors that are said to be causing this are market saturation, economic instability and competition from other consumer devices such as smartphones and phablets. On the positive side, it's said that the innovations in technology such as Touch-enabled PCs, 2 in 1s, convertible laptops, better battery life etc. can offset the declines to an extent.
"Current time is not good for buying Graphics cards. Why not buy a pre-built PC?"
One of the causes of huge influence on this is the adoption rate of Microsoft Windows 10 which will be in the course of this forecast. Windows 10 saw a continue adoption since it launched in 2015 with 75 million installations in its first 4 weeks going up to 350 million installations in 12 months. But after the end of the free upgrade in the mid of 2016, it saw a great reduction in adoption rate. But it is said that this trend is to be continued near 2020 once the Windows 7 support ends.