Xtremegaminerd.com is supported by the readers. The purchase you make through our links may get us some commission and doesn't cost you an extra penny.
---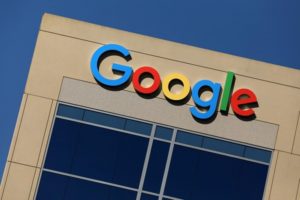 After establishing authorities in Android Apps and play store, Google is making plans to develop a subscription-based game streaming service featuring Google's made hardware console. The project is known to be 'Yeti' as reported by The Information led by VPs Mario Queiroz and Majd Bakar.
The 2-year-old service being codenamed as 'Yeti' has been through several iterations with a Chromecast support as one of it's earliest versions. However, Google has experimented with standalone hardware and controllers.
With the likes of PlayStation Now and Nvidia Geoforce Now, 'Yeti' will act as the same platform for the subscribers where they will be able to stream games from cloud servers through a Google-made console, featuring a hardware controller. Entering into Video games business would be a stepping stone for Google having its own hardware.
Before 'Yeti' there have been multiple projects within Google like an Android-based gaming console that have failed due to waning support from senior executives. However, we could have seen the launch of Yeti in the last year during the holiday season of 2017.
Game streaming eliminates the need to purchase expensive video game hardware and is a feasible option for those who have faster Internet connections since all the game processing is done in the cloud. From every video frame to each button press, everything has to be streamed over the internet with the minimal lag, Google seems to have all the bases covered with the resolution of building up the speed and robust internet service.
Well, we are looking forward to the Google's futuristic Videos games era.