Currently, there is a big shortage of graphics cards on online sites. You can't find even a single graphics card for its original MRP. Thanks to the Miners who ruined the PC gaming community because they want to make as much as money possible by mining cryptocurrency.
And I can feel the pain of all those gamers who saved money to build a gaming PC. Most people spend $300-$600 for a gaming PC and this is where the sweet spot stands for most of the people. Just think about it, A graphics card which generally costs $200 goes beyond $600, how can you expect a person who has a total of $600 in his pocket can build a PC according to his choice? He can't. And that sucks. I was fortunate that I bought my 1080 Ti two months ago. But what now? What should you do?
Perhaps, you forgot that there is something called "Pre-built PC". This is the only solution right now. We don't know when these prices are going to their original state. So, if you are really in need of a gaming PC, then it's far better to get a pre-built gaming PC than building yourself and trust me, all these pre-built gaming PCs are having the original MRP which means you are not going to pay extra.
I will list down the pre-built PCs below so that you can check them out and buy them if you have been saving for a while and don't want to wait for months before that mining thing goes away.
CYBERPOWERPC Gamer Xtreme VR GXiVR8080A2~$1,899.99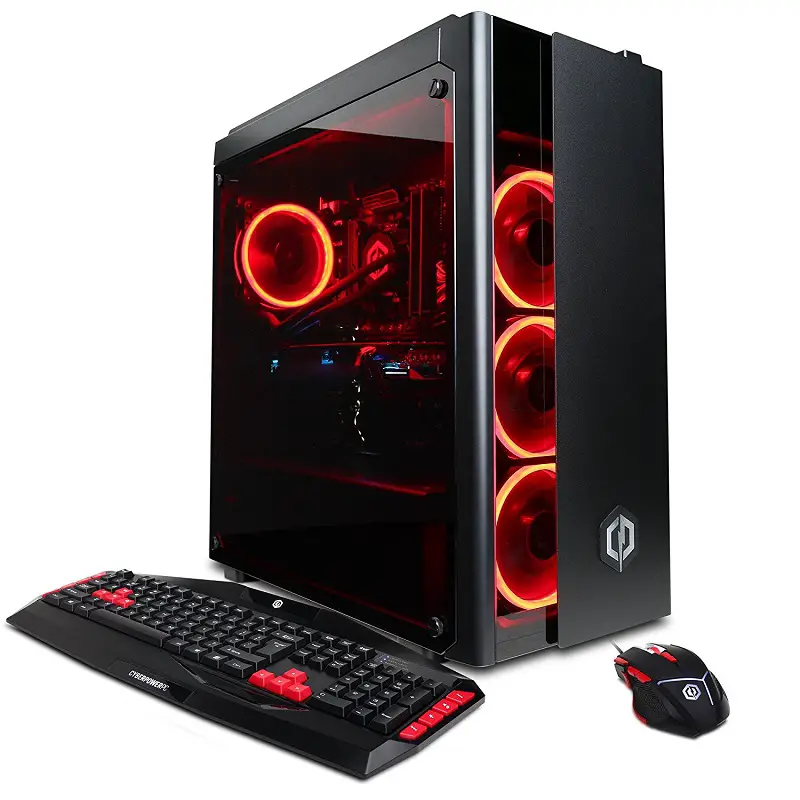 CyberPowerPC VR GXiVR8080A2 is a high-end gaming PC that will cost you $1900 and comes with i7 8700K with a Z370 chipset motherboard. The motherboard has a good VRM and heatsink and perhaps it's from MSI. The case is very beautiful with tempered glass at side and front.
The PC has multiple LED fans and comes with liquid CPU cooler so that you can overclock i7 8700K. This is a 6 core 12 thread processor which should be more than enough for gaming and other heavy stuff. It generally costs around close to $400 and the GPU here is the GTX 1080 Ti and from inside it looks like that it is from EVGA.
The RIG has 16GB of DDR4 Ram and for storage, it has 240GB SSD and a 1TB of Hard drive. Again, good specs for the price you pay especially when you see that it has a GTX 1080 Ti which now costs alone for more than $1200 because of miners. The system will come with a gaming keyboard/mouse and windows 10 with a lifetime support which is what you would want for it to work flawlessly for years.
---
CYBERPOWERPC Gamer Xtreme VR GXiVR8040A4OPT~$980.41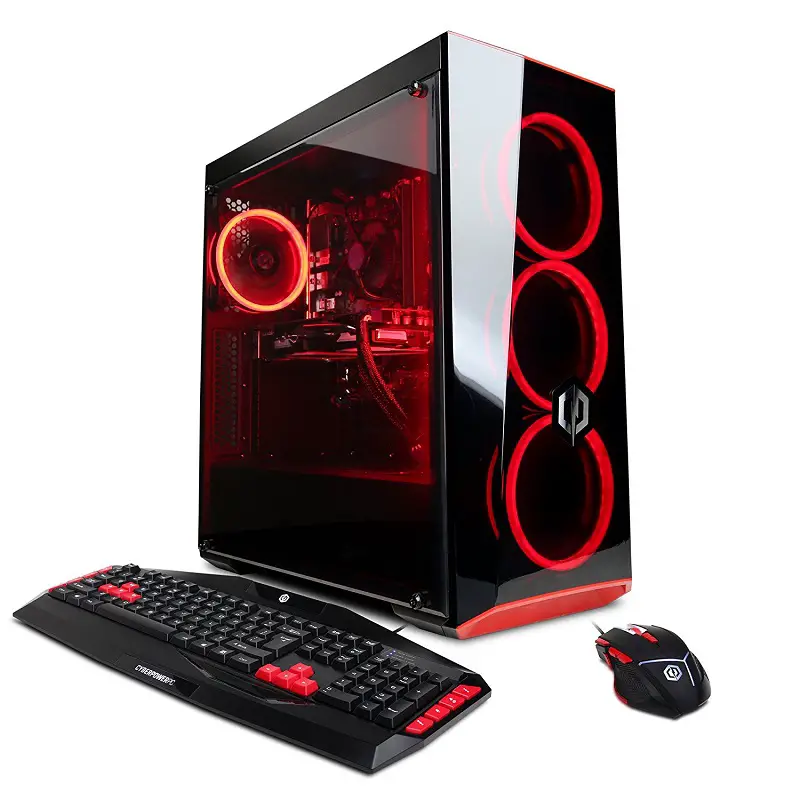 This PC comes with an i7 7700 which is a 4 core 8 thread locked processor and an RX 580 4GB edition. RX 580 is a very good 1080p graphics card and can max out any game at 1080p resolution. With an i7 7700, this wouldn't bottleneck the graphics card and should work flawlessly in games giving you over 60 fps for sure. The case enclosure is again a tempered glass chassis with multiple LED fans installed at the front and back.
For cooling, it has a stock heatsink as it doesn't require any aftermarket CPU cooler and for memory, it has 8gb of DDR4 Ram which is the ideal quantity for running games and applications. With a 1TB of hard drive, you can store your games and other files. It's a perfect gaming PC and a sweet spot for most of the gamers out there. Under $1000, in a time like now where everything is overpriced, you will also get a keyboard/mouse combo, Windows 10 Home all with lifetime support.
And if you want an AMD based system then you can go with the CYBERPOWERPC Gamer Master GMA2200A which has Ryzen 1700, 16GB DDR4 Ram, 2TB hard drive and a different case. But that will cost you more than $1100, but still worth your money. 
---
SkyTech ArchAngel GTX 1050 Ti Gaming Computer~$679.99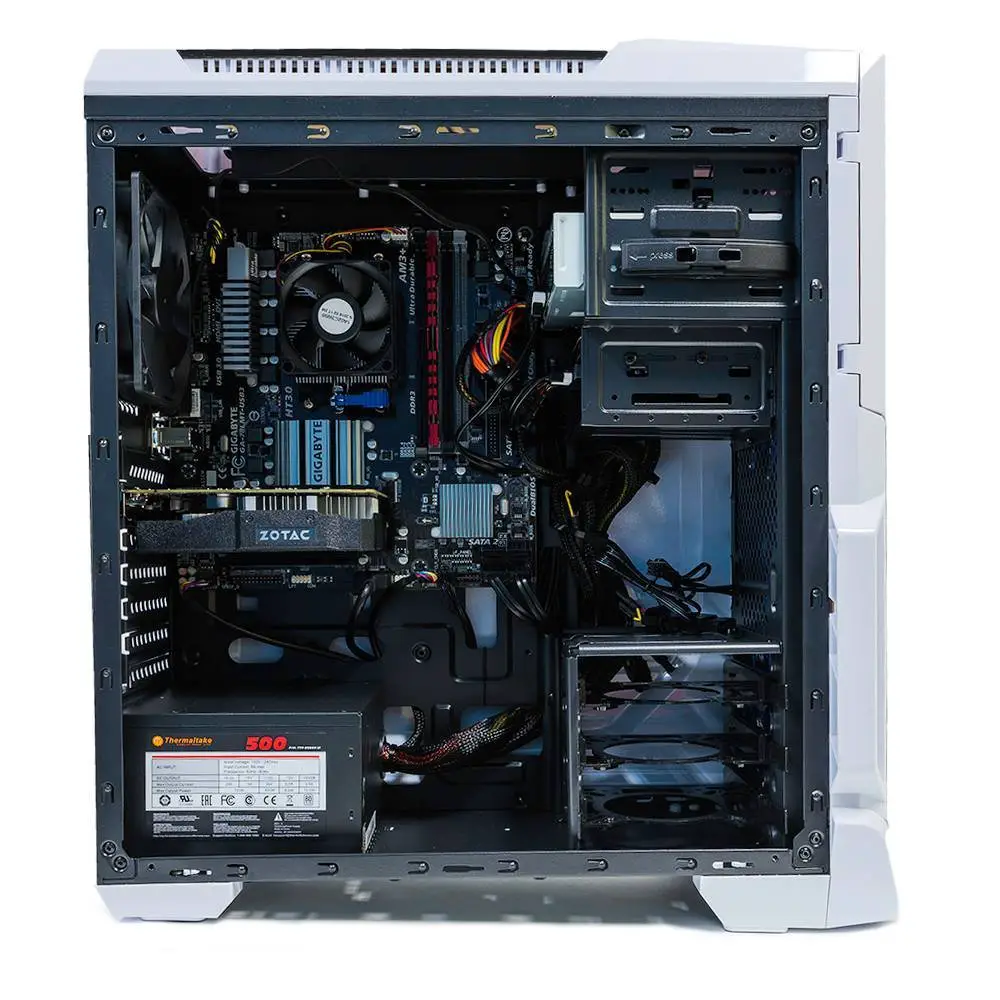 This is an entry-level PC for those who don't have enough cash to spend on an i7 system. The system uses an FX 6300 with a GTX 1050 Ti which is a good graphics card for 1080p gaming. AM3 system is old but the FX series processors are still good for budget entry-level systems as they can be overclocked.
You will get 8GB DDR3 Ram, 1TB hard drive, Windows 10 Home and a free keyboard mouse all under $700. The system will also come with a 1-year warranty on parts and labour and lifetime technical support. This PC should be enough for running games on high settings at 1080p and you can enjoy your games on a budget.
If you want a better CPU, then SkyTech Venus Desktop Gaming Computer PC is the answer as it comes with Ryzen 1200 and also RGB fans. The cost will be a couple of bucks more but the performance will be noticeably improved. 
---
HP Pavilion Power 580-023w Gaming Tower~

$625.00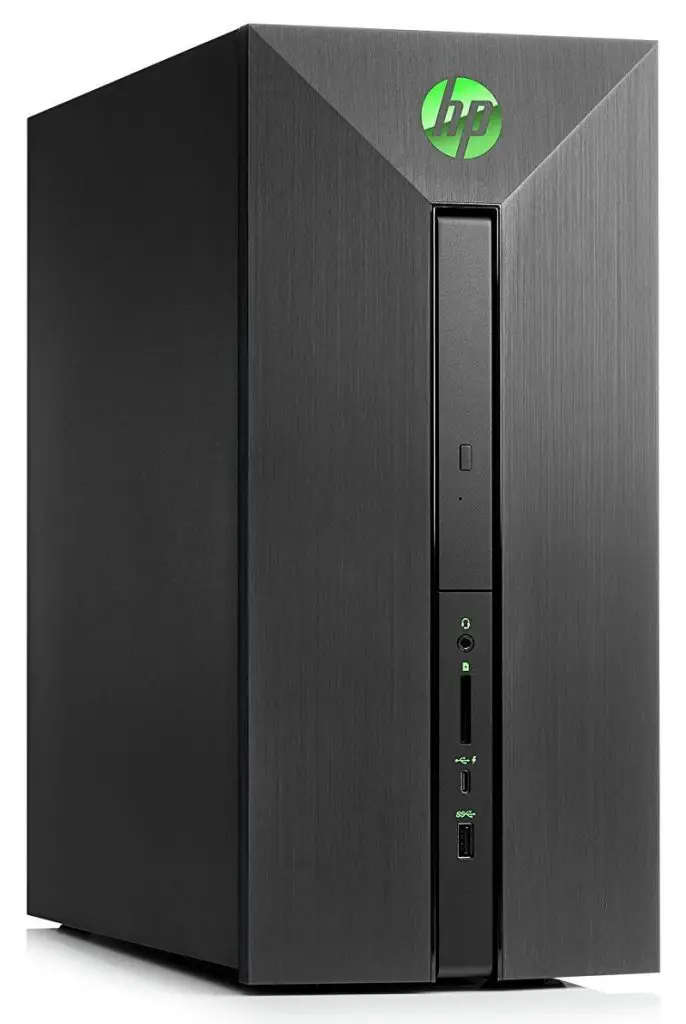 If you want a good 1080p gaming PC for the money and you don't care about the looks, then this one is worth every penny as it comes with an i5 7400 and a GTX 1060 3gb. Surely it doesn't have good cooling as ventilation is poor and it doesn' have any tempered glass but you can at least play all the games at ultra 1080p settings with 60+fps.
It comes with 8GB of DDR4 memory, Windows 10 and a 1TB hard drive enough for storage. It is faster than the SkyTech ArchAngel GTX 1050 Ti because of faster graphics card and CPU at the cost of looks but it's your choice which one you like. 
---
SkyTech Archangel II Gaming Computer~$869.99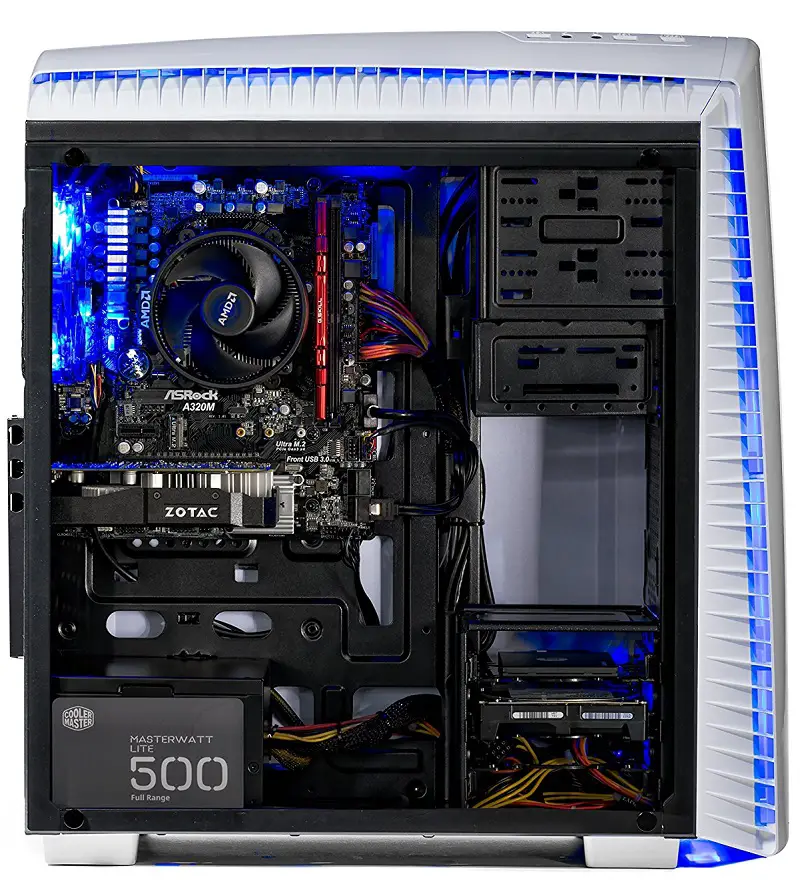 If you want a better-looking case and more performance with latest generation components, then this one should be your choice. It has a Ryzen 5 1400 and a GTX 1060 3GB graphics card. The power supply used is also reliable which is the MasterWatt 500 Watts enough for powering this rig and has the capacity to support future upgrades.
The best thing about this rig is that it has 16GB of DDR4 Ram which is currently very expensive and also comes with Windows 10 Home, 1TB Hard drive and a keyboard/mouse combo. The PC will have 1 years of warranty on parts and labour.
You can also choose a different case with different LED fans if you don't like blue. There are three different cases with a different colour combination. The only thing I didn't like in this PC is that it doesn't have an unlocked motherboard, so you can't overclock your processor. But looking at the price, it is fine under $900.
---
iBUYPOWER Gaming Computer Desktop PC AM002i~$1,239.99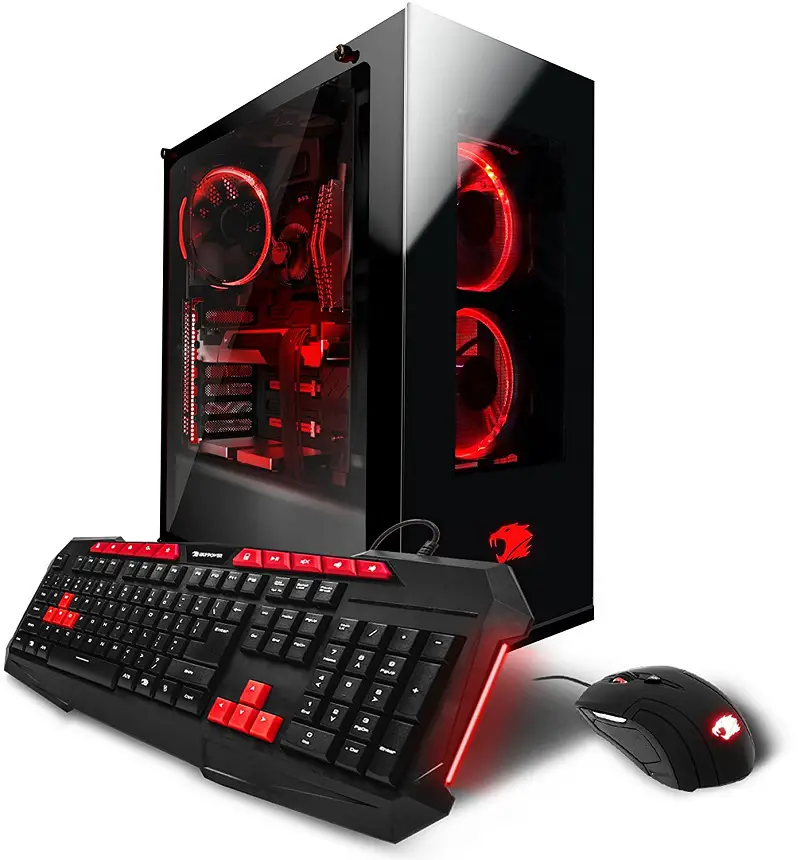 If you want the best gaming PC for 1440p gaming, then this one should attract your attention. The rig features an i7 7700 with a GTX 1070 8GB graphics card. The combination is a killer for any game. It can max out any game from 1080p to 1440p with 60+ fps.
With 8GB of DDR4 Ram, 120GB SSD, 1TB hard drive, Windows 10 Home, Keyboard/mouse combo, it is a total ideal package for high-end gaming. The case is also very beautiful which looks similar to the NZXT S340, which is a very good looking mid-tower. There are three LED fans pre-installed in this case and a full PSU shroud that will hide your cables for neatness.
It also comes with an 802.11ac Wireless Adapter and 1-year warranty on parts and labour. For under $1250, you should get this one before it goes out of stock.
---
Conclusion
Until and unlesss, the miners stop buying all the graphics cards, don't expect the prices to come down, so it's best to buy a pre-built one than build yourself. Take my advice.