It's been several months since the graphics cards were almost out of stock no matter wherever you go. On online stores as well as on offline stores, in the East or West, everywhere there was a big shortage of GPUs and it was because of cryptocurrency mining trend and also due to some other factors. But not every day is the same day. I am following the prices of graphics cards since months and I am clearly seeing signs that suggest prices of graphics cards will soon come down to their MSRPs. Although, I can't guarantee about how much time will it take but take a look at some graphs which clearly show that prices are much better than what they were 2-3 months ago.
Related:- Best Cheap Graphics Cards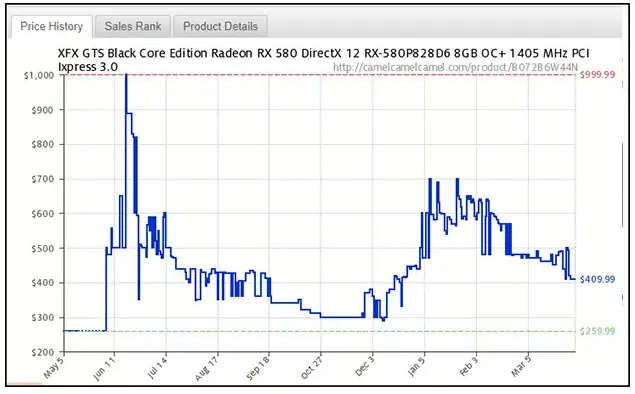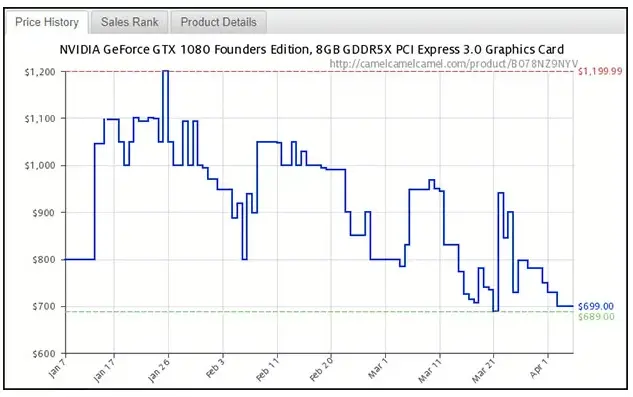 These are just two examples but if you follow this site then you must have noticed that I regularly update the latest graphics card deal widget at the right side and also link at the end of each post. Gigabyte GTX 1060 3GB is available at $299 which is amazing right now. I still remember that even the 3GB versions of GTX 1060 were way above $400 or $500. Zotac GTX 1060 3GB mini is even cheaper right now sitting at $272.
RX 570's are available for prices between $300-$400 which were around $500-$600 previously. Some more high-end graphics cards like GTX 1070/ 1070 Ti and 1080 Ti have also dropped in prices which are like almost $100-$150 reductions in what they were 1 or 2 months ago. The time for PC building is still not best right now as memories are also doubled in prices because Giants like Samsung and Apple use them a lot for their devices but right now without a doubt I can say that you can build a PC if you have been frustrated for a long time and if you are in need for one. It will cost you like $100 more but it's still good.