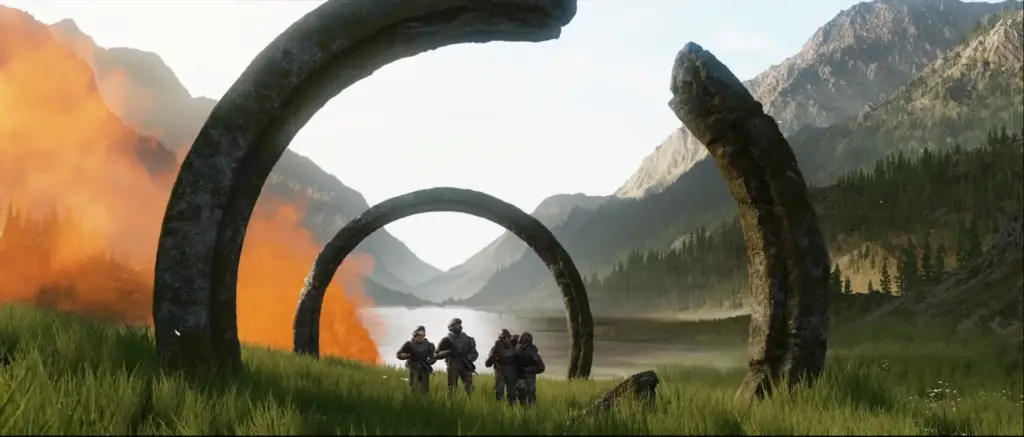 Do you remember the classic Halo game series? The aliens which were determined to destroy you while you were trying to save the world? A new Halo game is on the way!
Another surprise from Microsoft at their E3 2018 press conference when they finally revealed that HALO Infinite is coming to PC and this is huge for PC Gamers as the previous instalments to this series are awesome due to its immersive gameplay and stunning visuals. The teaser provided below where you can see the glimpse of the upcoming game in the HALO series.
"Check out the best fps games we recommend"
The series first came back in the year 2001 and the latest "Halo Wars 2" was introduced back in the year 2017 and now in this year, we came to know about the next instalment in the series "Halo Infinite" for which many of us will be waiting eagerly. By getting some glimpse of the game through the teaser video one can definitely say that the visuals are way beyond anything we have experienced yet, it looks quite realistic starting with the animals moving towards the natural elements like a forest, water bodies, mountains etc. and moving towards the character of the game. The latest game is powered by the latest SlipSpace engine.
However, no further information regarding the game such as its release date or what will be the story
surrounding it or the new elements but we will definitely see Master Chief. Sarfraz is a huge fan of Halo and is looking forward to seeing what the new Halo will bring. The last time he played Halo was a few years back on Xbox 360 which was Halo 2 but due to the unavailability of other Halo games on PC, he was disappointed. But it looks like he might get his favourite game on PC at last.