Xtremegaminerd.com is a participant in Amazon Associate Program and is supported by the readers. The qualifying purchase you make through our links may get us some commission and doesn't cost you an extra penny.
---
A survey done by Niko Partners who are the leader in Asia games market Intelligence revealed that hardcore Chinese gamers play games 42 hours a week. It's not a rare thing to see someone playing 42 hours a week which equals to 6 hours per day because I myself know many gamers who are my friends who spend this much time in gaming and some spend even more than that.
But the thing which Niko Partners wanted to know was how their perception is towards gaming and why do they play so much per week? They found out that competition is one of the reasons they play the games a lot and they focus on it because they believe that it is one of the most important things in gaming.
76% of the gamers in the survey believed that Competition is important while 77% believe that Completion of a game is more important. Story mode and design are some of the few factors which 38.5% and 36.8% gamers respectively think to be more important. It is very true about "Competition" because when you have games like Dota, CSGO, LOL, Overwatch etc. , competition is what matters the most. Each team trying to win as much as possible and they gradually improve themselves over time. So they practice more and more and get addicted to the game.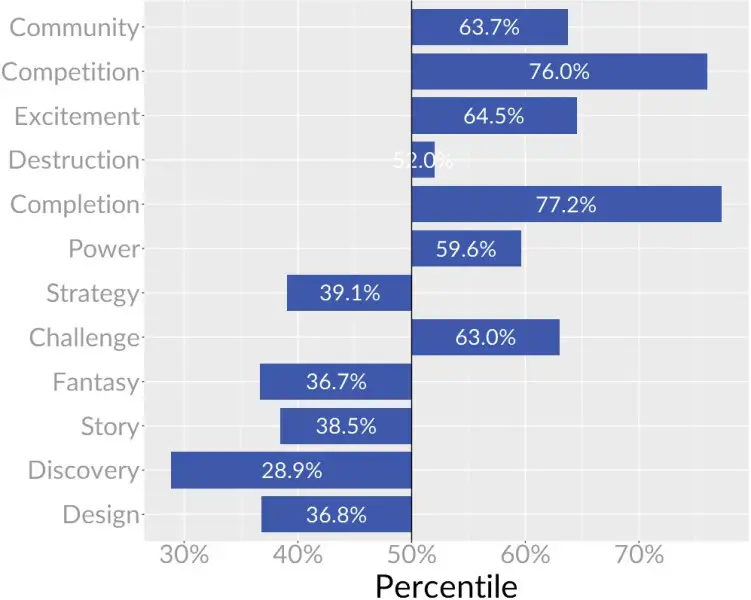 "We're doing further studies on how this differs from Western gamers, but I believe these characteristics make Chinese gamers unique," Cosmas Hanson, general manager of Niko Partners said.
On the other hand, casual gamers spend around 12 hours per week while the Core Gamers who are true gaming enthusiasts play 18 hours a week. They also talk about in-game content and love to interact with others about the games. Cosmas Hanson said, "We see that competition is one of their primary motivators,". It's because most of the gamers play the games to win which contribute to 76% of the total gamers.