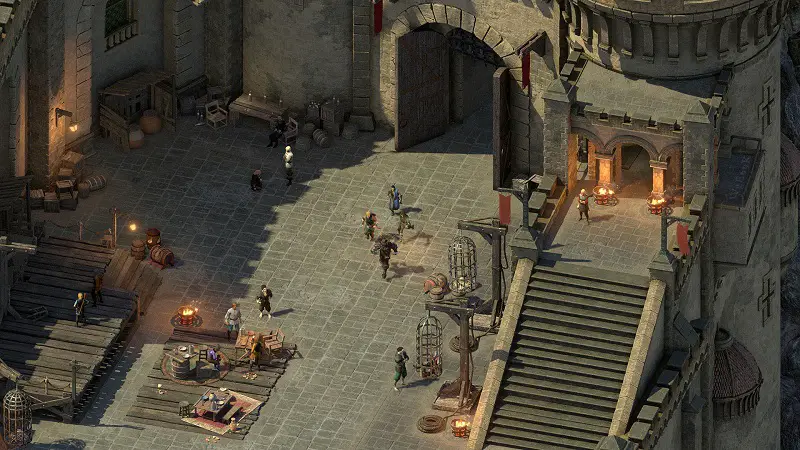 Pillars of Eternity 2 developed by Obsidian Entertainment is going to be released on 8th of May 2018 and
it is a sequel to the multi-award- winning RPG Pillars of Eternity where you will take the role of a ship
captain and will undertake a voyage to discover the vast unexplored region of the Deadfire. Along with this,
you will also be able to customize your character, explore on your terms. The RPG game is enriched with
new technologies and feature. You can also build your own companions who in turn will join your quest.
Even before its official launch, Obsidian earlier made an announcement where they announced their
plans for three exciting upcoming expansion packs for Pillars of Eternity II: Deadfire. These expansion
packs will come along with new quests which will provide you with new areas and secrets to discover,
and a whole lot of new characters to meet. The first DLC pack will be coming in the month of July 2018
and is named as "Beast of Winter" where you along with your party will be able to experience a
mysterious dimension which is full of ancient souls and filled with tricky challenges.
In the second DLC which will be coming in September 2018, you will take on a voyage to discover
ancient relics and it will challenge your team's martial art skill and your talent as a commander and also
put your team against Eora's most skilled and savage. The second DLC is named as "Seeker, Slayer,
Survivor".
The third DLC will be known as "The Forgotten Sanctum" which will be released this November which
will put your party's allegiance to test which facing the mightiest wizards of Eora. The three DLC's are
included in the Obsidian Edition of Pillars of Eternity II: Deadfire which is available pre-order. There will
be a Season Pass which will contain all the three DLC packs will be available for purchase after the
launch of the game and will cost you $24.99. Aside all three expansion packs will be sold individually for
$9.99. For more information visit the Official Page of the game.
Link to the Official Page.