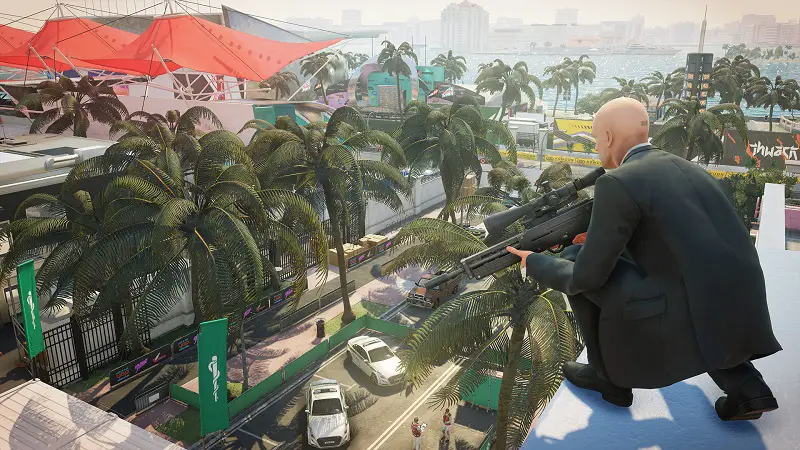 A few days back which is on 5th of June 2018, we came to know that HITMAN is coming, I was really amazed as this one is one my favourite till date and I was too much excited and even more when they finally revealed a teaser earlier today. The teaser is provided below:
In the trailer, we can see Agent-47 is seen in action where he plans to assassinate someone but its one the usual one that we know, in the new game you as Agent-47 can go through multiple choice to plan and execute an assassination which can either done in old-school method using the legendary sniper rifle or make a situation look like an accident which is indeed a planned assassination.
Here at first, we see Agent-47 in a busy racetrack in Miami and he acts as an F1 support crew and he planned his assassination by compromising the car which in turn met with an accident. And on next occasion, we spot him mixing some poison in a bottle to kill his target. The game, however, is not going to be released part-by-part like the earlier one, instead, the whole game will be available on the launch date itself.
Hitman-2 includes six location and Miami is one of those locations, but no other details are currently available at this moment and we hope to see more information in the E3. Hitman-2 is already available on Steam for Pre-Purchase and if you order the game immediately then you will be able to get instant access to Hitam: Sniper Assassin Mode and Online Co-Op mode and the game will be releasing on November 13, 2018.