Xtremegaminerd.com is a participant in Amazon Associate Program and is supported by the readers. The qualifying purchase you make through our links may get us some commission and doesn't cost you an extra penny.
---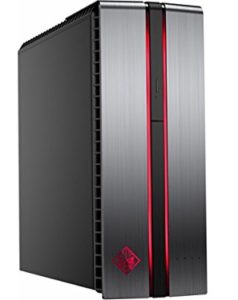 If you were not able to afford a gaming PC for a while because of increased GPU prices and are waiting for some opportunity, then now is the time. Amazon has brought a crazy deal for a limited time only where you can get a decent gaming PC for a great discount.
HP Omen 870-224 Gaming PC is a pre-built system that features an i5 7400 quad-core CPU, 8GB DDR4 RAM, 1TB of HDD, Windows 10 and a GTX 1060 3GB. The original price of this PC is $899,99 but for a limited time, it's available for only $599.99. That's a big discount we have seen in a while.
HP Omen 870-224 isn't the best pre-built PC because it has its own limitations and a price tag of $900 isn't justified but when the GPU is taken into consideration, you won't be able to get a GTX 1060 if you build a PC yourself right now with an i5 processor. All the components used in this PC are decent for 1080p gaming and I think it's a pretty good deal if you are frustrated for a long time because of not been able to buy a PC for yourself.
But before proceeding, make sure you make up your mind because it is a certified refurbished PC which means you won't be getting the warranties on the components just like when you buy them individually but you will get the 90-day warranty from Amazon. If you think that saving $300 is reasonable by taking some risk, then you can head to the product page on Amazon.
Related:- Best Cheap Gaming PC