Recently, a new gaming laptop was added to the Omen line up. Earlier, there was only a gaming PC which got the privilege to be added to the omen line up, but this time it was a gaming laptop which grabbed this reputed spot. The Omen X gaming laptop has massively powerful built, which includes all the latest technology, ranging from CPU to the memory.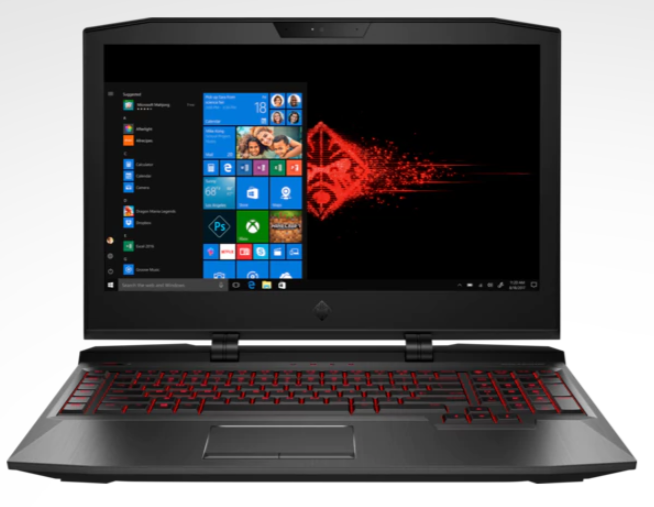 HP is leaving no stones unturned to lure the gamers this time. As the Omen X gaming laptops have features like "see-through" panel on the back which makes convenient for every gamer to swap out the HDD, SSD or the RAM without needing to open up the whole device.
Even in terms of specs, gamers are provided with a huge 14-inch 4K display with the device. In addition to it, HP is also offering its 1080p variant with has a much better refresh rate of about 120Hz. Both these variants support NVIDIA's G-sync. For the CPU, HP has provided powerful Intel's 7th gen Core i7 processors and the Nvidia GeForce GTX 1080 for the high-end graphics card.
One of the most distinguishable features of this gaming laptop is its mechanical keyboard which comes in addition to a 2.5mm key travel making it a hit among gamers.
Needless to say, this gaming laptop is a perfect combination of class and quality. Thus, spending some extra bucks is not a bad deal for every gaming enthusiasts. You'll need to spend about $1,999 for an entry-level variant of this gaming laptop. However, HP is reducing about $200, making it available for about $1,799. Adding a bonus to it, HP is also providing an exciting discount of $100 with a code CLGWIN.
You can get the Laptop for $300 discount on HP official store.