INNO3D is one the popular computer hardware and high-end multimedia components manufacturing brand especially well-known for their GPU's have recently introduced a brand new computer hardware component: INNO3D high performance/ Gaming memory "iCHILL".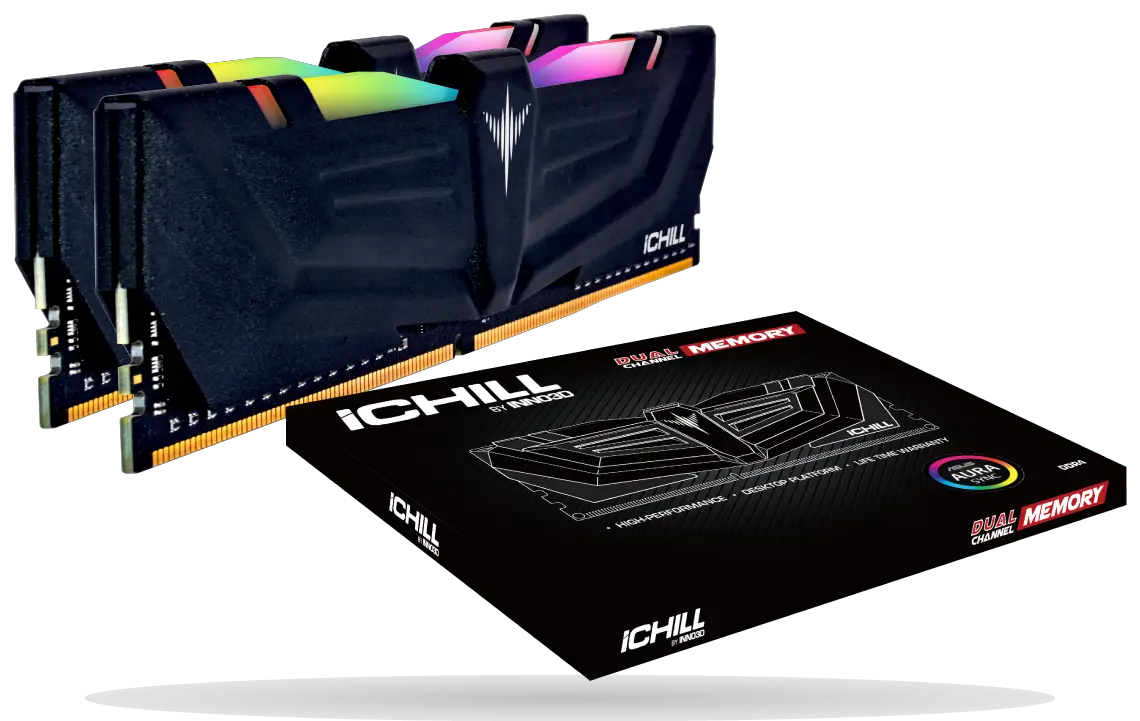 According to the manufactures, the iCHILL will be available in various capacities starting from 4GB and goes up to 16GB and also comes with different speeds ranging from 2400 MHz to 4000 MHz along with extremely low latencies of 15CL.
The iCHILL memory modules will also have INNO3D's renowned frostbite cooling solutions and the memory modules will be equipped with a unique heat spreader design which is aimed for optimizing system performance and also increase smooth gaming experience by boosting your PC's performance.
The iCHILL memory series will be compatible with any case design and the inclusion of the RGB illumination will be an added advantage in terms of aesthetics of your case. Moreover, the RGB illumination can be controlled to unify the colour scheme of your PC case.
The new iCHILL high-performance gaming memory modules will be available for purchase across Asia and Europe in the coming weeks and they come with lifetime warranty. For more details about the new iCHILL Memory Modules check out the provided link.