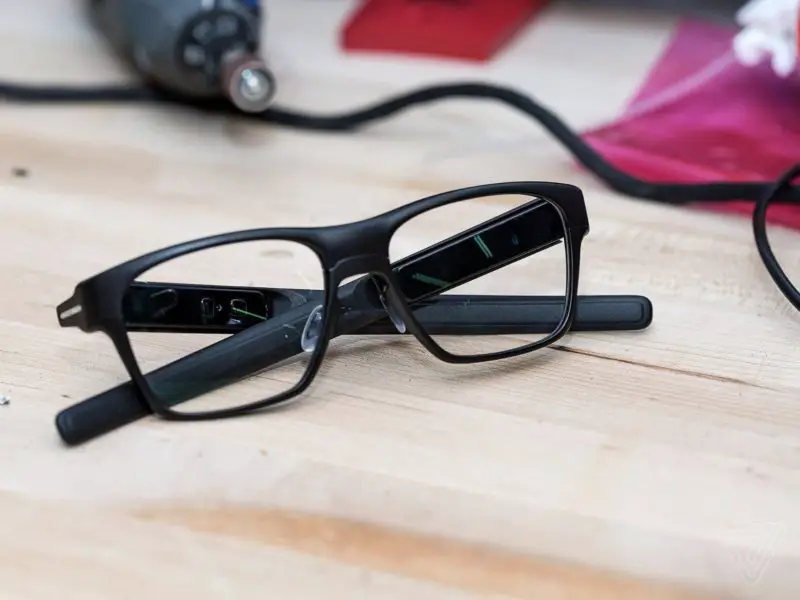 Intel has announced to shut down the New Devices group(NDG) along with the cease development on the Vaunt smart glasses. According to the report by The Information, the company took a calculated decision by closing down NDG and the Division responsible for the production of Vaunt smart glasses while taking futuristic plans into consideration.The Division got formed in 2013 made fitness trackers and smart glasses, is now going to be closed down which could result in 'some layoffs' from the team having a strength of 200 people.
In a statement, Intel confirmed that "Intel is continuously working on new technologies and experiences. Not all of these develop into a product we choose to take to market. The Superlight [the codename for Vaunt] project is a great example where Intel developed truly differentiated, consumer augmented reality glasses. We are going to take a disciplined approach as we keep inventing and exploring new technologies, which will sometimes require tough choices when market dynamics don't support further investment."
Vaunt smart glasses similar to the kind of the glasses that you wear every day were being developed by the Division, which it planned to offer to developers in an early access program later this year. The headset had been designed to appear like normal glasses and worked by shining a laser directly into your retina to create holographic images.
Though Vaunt held promise in the augmented reality space during the launch of these Smart glasses a few months ago but Intel very soon understood the real picture having no market at present for these smart glasses.The company also put efforts in a collaborative partnership with  Oakley and Tag Heuer in wearable space but didn't find much success in reaching out the customer base and the market.
Intel to shut down wearables team behind promising Vaunt smart glasses
Source:- TheVerge