In a recent report from SiSoftware a leaked benchmark displays a chart showing the increase in performance of Intel Core i7 Coffee Lake H processor which is surpassing the previous Gen processor by 35%. This processor is the Intel Core i7 8850H which is based on 14nm architecture and will be equipped with the Laptops.
As AMD also emerging and blooming in the mobile industry by introducing the AMD Raven Ridge processors, Intel doesn't seem to be getting easily defeated with bringing a processor that is nearly 35% faster over the previous generation processor which is a great improvement in itself. The benchmark with the CPU was done on Processor Arithmetic and Processor Multi-media and the results showed that in Processor Arithmetic, it scored 159.21GOPS and in the Processor Multi-media it scored 373.98Mpix/s.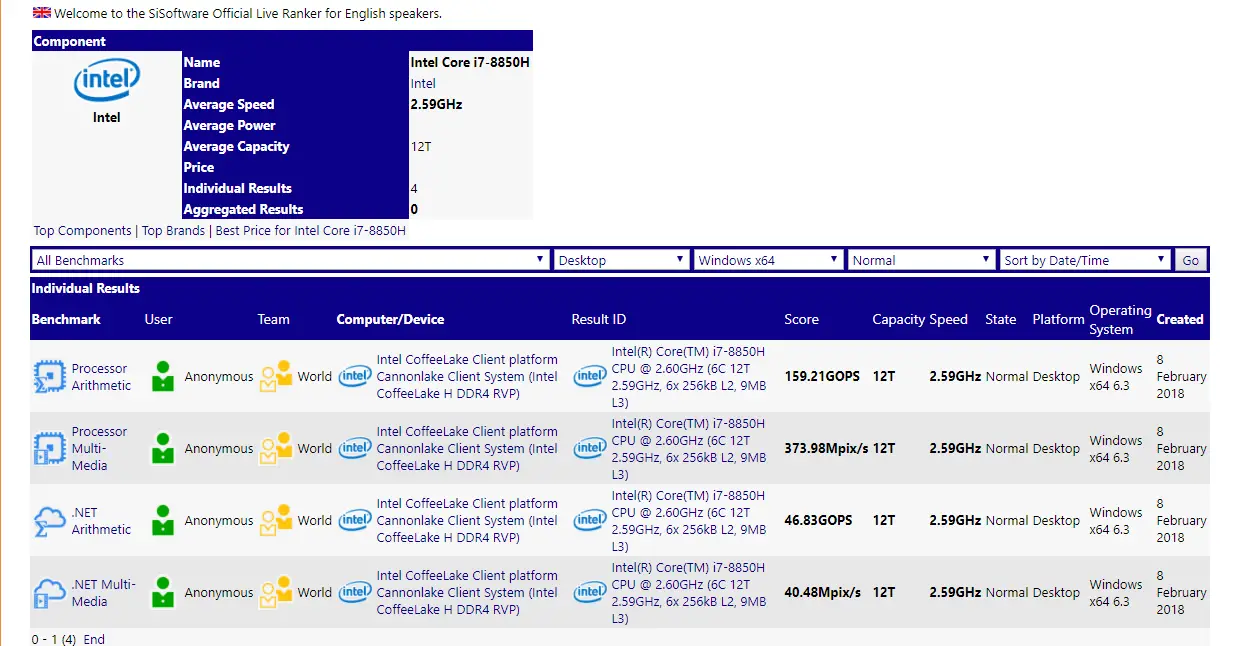 When compared to the Core i7 7820HQ, the latter scored 117.78GOPS and 347.32Mpix/s but not to forget that with 4 cores and 8 threads it's still a good score. Intel Core i7 8850H is also said to be equipped with the Intel UHD 630 graphics processing unit and can boost all the cores to 4.0Ghz and 4.3Ghz on a single core at its max.
The processor is also having 9mb of L3 cache and the base clock as 2.6Ghz.  But there are then the i9 processors made for Laptops which also have 6 cores and 12 threads with the exception of more L3 cache i.e., 12mb. All of these mobile processors are very power efficient and will use around 45-65Watts of power. Then we have the mid-end processors like Core i5 8400Ghz with some lower specs but if the i7 8850H has shown improvement, the same can be expected from the others as well.