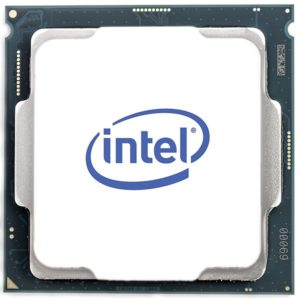 The likes of Spectre and Meltdown malware attacks trembled the hardware industry, 'Intel' in particular that affected nearly every computer chip manufactured in the last 20 years. These vulnerabilities were even called as Catastrophic by the security researchers, since then Intel has been continuously working on a resolution of the security flaws.
The company took the initiative and is planning to use Intel Threat Detection Technology (TDT) which uses features in silicon to scan malware. The proposed technology will be focusing on two aspects:
Advanced Memory Scanning
Advanced Platform Telemetry
Rick Echevarria, Intel's platform security division VP enlightened on the initiative "With Accelerated Memory Scanning, the scanning is handled by Intel's integrated graphics processor, enabling more scanning, while reducing the impact on performance and power consumption", "Early benchmarking on Intel test systems show CPU utilization dropped from 20 percent to as little as 2 percent."
Echevarria accurately pointed out on the reducing power consumption by the processors which was one of the suspects from the malicious attacks. With the TDT, Intel hopes that system performance along with power consumption will improve gradually.
Intel is also partnering with Microsoft Corporation to support them in the initial stages with the change coming to Windows Defender Advanced Threat Protection (ATP) this month. On the other hand, Intel is also working with the third party vendors adding Advanced Memory Scanning as a feature for users.
Advanced Platform Telemetry is a combination of telemetry platform with machine learning algorithms for better detection of the advanced suspected threats which would improve the overall performance. Intel has tied up with Cisco to integrate this technology with the Cisco Tetration platform, which offers data security and cloud protection.
"I am excited about the progress we are making, together with these key partners, to pioneer innovations across silicon and software to help protect customers from emerging threats,"  said Rick Echevarria.
Source:- TheVerge