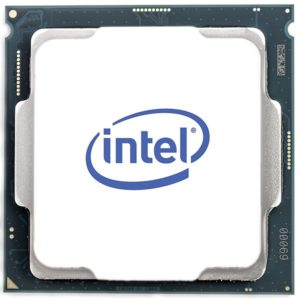 An information leak can be disastrous and sometimes those leaks gave away crucial details which are not intended to get published yet and the same thing happens with Intel where a recent leak reveals information about the 9th generation processors. The post has already been removed but it was too late as it was already been spotted by many users.
"Check out our recommendation for Best Gaming CPUs"
It seems that Intel is currently dealing with a new series of processors which might be marketed as 9th generation parts processor but till date no official information is available, and a number of new 9000-series SKUs was revealed on certain Intel's document but it was removed promptly.
The post which opens a PDF containing details about a lot of new generation processor which includes the Core i5-9600K, Core i5-9600, Core i5-9500, Core i5-9400T, Core i5-9400, Core i3-9100, Core i3-9000, however, no other details were available and if you try to open the above link now it will give you an error.
The listed CPU's can be said to be 100Mhz to 200Mhz faster than the previous generation processors but surprisingly it bears similarity in terms of core counts, thread counts, and TDP.
Now we will be able to get more details when Intel finally releases some details about these new processors which were removed from the listing made earlier.