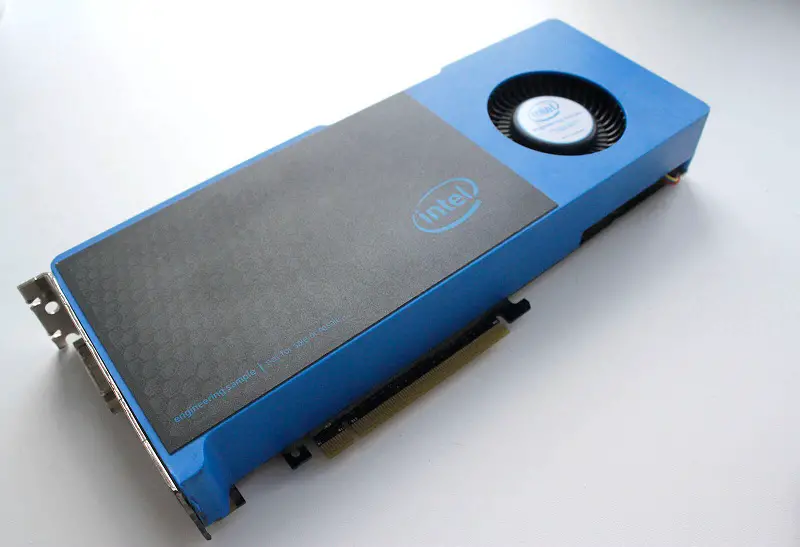 Intel has been dominant in CPUs for several years and recently when AMD and Intel collaborated on making CPUs with integrated AMD graphics, it's been clear that they will also compete against Nvidia which controls almost 90% of the GPU market. There have been several rumours about Intel being in the process of making its own graphics cards and now it has come true.
"Check out of recommendations for best budget GPUs"
Intel's first discrete GPU coming in 2020: https://t.co/s9EPeFifBp pic.twitter.com/n5zmUY2Mc2

— Intel News (@intelnews) June 12, 2018
Intel yesterday confirmed on Twitter that they will be bringing their own Graphics cards in 2020. While some of the recent news predicted that they will bring the new GPUs in 2019, it might be the case that Intel brings the new GPUs at the end of 2019. Keeping the matter of exact dates aside, now be ready for the Intel's new graphics cards to compete in the market with AMD and Nvidia. It's still a matter of time whether Intel will be able to compete with Nvidia which holds the majority of the GPU market but at least we will have a 3rd major competitor in this industry which will bring a nice competition and more options to the gamers.
Not only Intel is bringing Gaming graphics cards but also graphics cards for workstation purposes. According to TheMotleyFool, Intel has split its graphics project into two products. One is dedicated to video streaming in data centers and the other one is for gaming. Intel, however, hasn't disclosed anything about their GPUs like Architecture, Technology, pricing etc. As we have still around 1.5 years for the new GPUs to be launched, we will look into the case as we get more info.
More coverage:- techspot.com