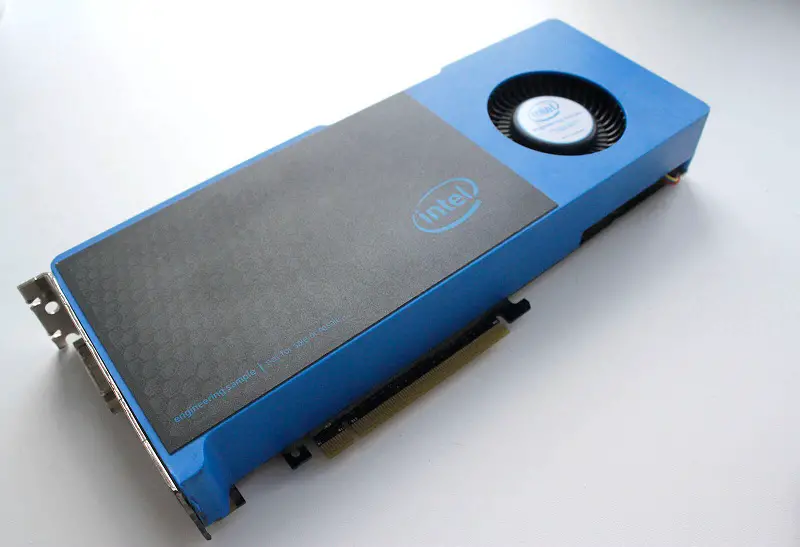 Not long ago Raja Koduri joined Intel, we came to know that Intel will be launching its own discrete GPU's by 2020 and after joining the organization, he is building his own team to release discrete GPUs and boost Intel's graphics business.
Those who are not aware of who Raja Koduri is? Then this is to give those persons an introduction about him, Mr. Koduri has 20 years of hands-on experience advancing the visual computing experience, from application software and prior to joining Intel as Senior Vice President of Core & Visual Computing Group and General Manager of Edge Computing Solutions at Intel Corporation he was working with AMD as Senior Vice President and Chief Architect of Radeon Technologies Group at Advanced Micro Devices till November 2017. He spearheaded the launch of Vega which is a huge success to date.
Recently he is bringing Tom Forsyth to his team who was previously associated with Larrabee but failed to launch as a consumer 3D graphics card but he will be indeed a nice value addition to his team for the discreet Intel's GPU. However, Forsyth is not sure what to expect at Intel but according to him as he is joining Mr Koduri's team it might be related to graphics but he is also uncertain on whether it surrounds gaming GPUs, graphics chips for data center accelerators, or any other work that is yet to come into light. He will be accompanied by Chris Hook who was also formerly associated with AMD.