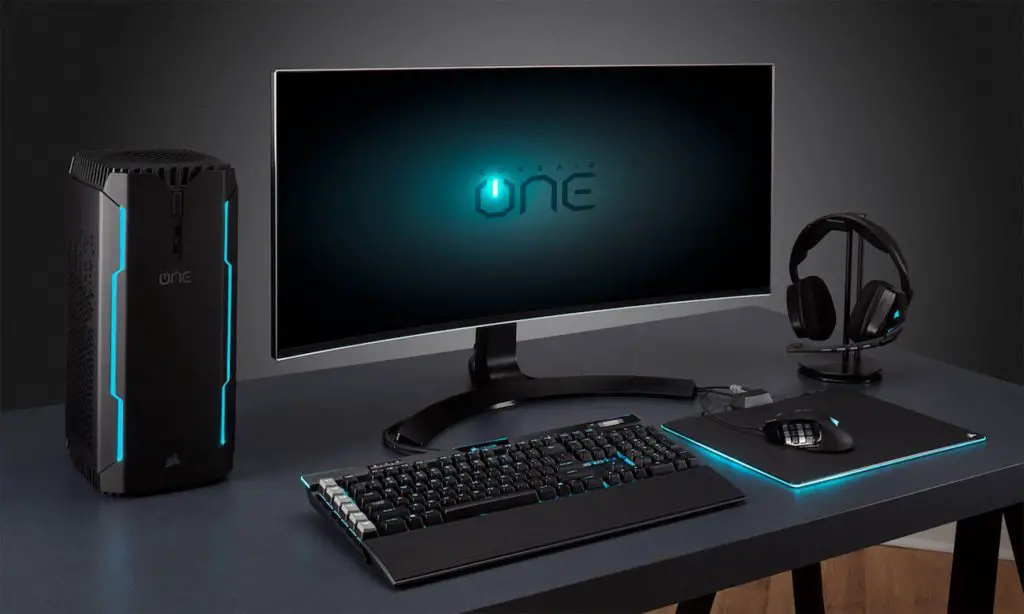 Surely, Corsair has a wide range of computer components and peripherals. From a component simple as a case fan to products like Corsair 570X chassis, they indeed make quality products(putting drawbacks aside). We are observing from the past few weeks that a lot of OEMs are trying to enter markets where they haven't been. ASRock entering into the graphics card manufacturing and similarly MSI starting off with a tempered glass case.
Right now there is a report from Techpowerup that gives indications that Corsair might be into making Gaming monitors as well. A job listing on Indeed.com revealed some information about it. Although, I don't take it as a 100% solid proof of something to be happening for sure but if Corsair is hiring a Product manager in the monitors section, then it may have started to make the preparations for its gaming monitors already and they must have prepared the design and technologies for their monitors as well.
Related:- Best Monitors for Gaming
Corsair now is ready to make everything to sync with their other components and I am pretty sure that if they release their monitors, they will equip them with RGB LEDs and Logos that can easily Sync with other Corsair components. But how much time will it take for Corsair to bring these monitors? We don't know and we don't think that they will make them available soon.
This is the job listing on Indeed which was posted 2 days ago:-
Product Manager – Monitors
General Purpose:
Manage the product marketing position for the Display product line
Position Summary, Responsibilities and Expectations:
Define product roadmap, business case, and manage product requirements
Specify market requirements for current and future products by conducting market intelligence and research
Develop product positioning and messaging that differentiates products in the market
Management of the complete product line life-cycle from strategic planning to tactical activities
Providing business leadership to the cross functional product development team throughout design, development, and product releases
Define product features sets by analyzing costs trends and end-user buying preferences
Develop the Go-To-Market plans for new products
Train the sales teams on new products and develop the sales tools that support the selling process of the products
Develop market intelligence by understanding buyer behaviors, how they buy and their buying criteria
Be the expert on competition (products, pricing, positioning) and how to beat them
Develop the demand creation strategy and manage the marketing programs that drive demand for the products
Develop content and collateral including sales and partner presentations, white papers, datasheets, box copy, customer case studies, website content, etc
Provide external interface including customer and executive presentations, press and industry analyst briefings
Essential Skills and Experience:
Bachelor's degree or equivalent experience – Degree in Marketing, Economics, Engineering or Computer Science fields preferred. MBA a plus
5 or more years product marketing experience, consumer products, and gaming consumer products preferred
Willing to travel, domestic and international, up to 30%
Highly knowledgeable in brand/product management & marketing communication
Proven Writing Skills: business plans, product positioning, web-assets, collaterals, etc
Proven track record of market segmentation, customer analysis, competitive analysis, and positioning experience
Strong negotiation and influencing skills
Strong leader and proven team player
Understanding of product development processes
Job Type: Full-time
Experience:
Product Management: 5 years (Required)
Offer Till 31st March