The new 35-inch ultrawide curved gaming display called JN-35VCG200UWHD has just been launched by JapanNext this August. The new product costs an MSRP of ¥89,980 ($808) in Japan, which is less expensive compared with the price of its rival AOC AGON AG352QCX at Amazon which was released in 2016. JapanNext offers the new product at a discounted price of ¥69,980 ($629). This is just for a limited period of time because when one considers the uniqueness of this product, it seems JapanNext deliberately sells at the discounted price to attract early customers. Let us discuss the uniqueness of the JN-35VCG200UWHD.
Related:- Best Gaming Monitors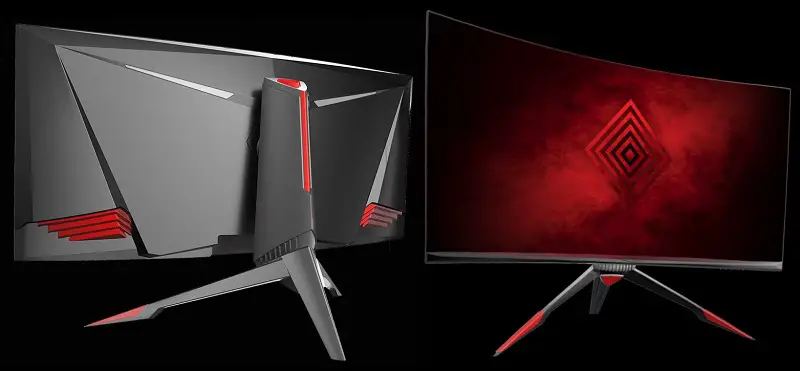 The JN-35VCG200UWHD's features are rare. The tongue-twistingly JapanNext JN-35VCG200UWHD is built of a 35-inch AMVA3 panel with a 2560×1080 resolution, a very low response time, a FreeSync-enabled dynamic refresh rate up to 200Hz, a 21:9 aspect ratio and a 1800R curvature. The company did not reveal the FreeSync range for its monitor officially, but it offers nice gameplay across many genres and it bears a low framerate compensation feature (LFC). JN-35VCG200UWHD has a fairly standard monitor: 2000:1 contrast ratio, 300 nits brightness, 178°/178° viewing angles, 3 ms response time (grey to grey), 16.7 million colours and among other specs. The AMD's FreeSync dynamic refresh rate technology and LCD's massive 200Hz refresh rate are the basic features of the monitor display. Most gamers often like those features.
The LCD supports many presets for different types of game genres. Any gamer that needs to hit 200Hz at 2580×1080 needs either an HDMI 2.0 input or a DisplayPort 1.2 input. The JN-35VCG200UWHD provides a DVI-D connector for gamers to sustain compatibility with legacy PCs. The LCD product allows PiP and PbP capabilities at 60Hz so that gamers can use the 35-inch product with multiple PCs at once. The new JN product makes it easy for gamers to assemble a multi-display setup using more than a monitor.  What do you have to comment on JapanNext and its new product? Just comment below.