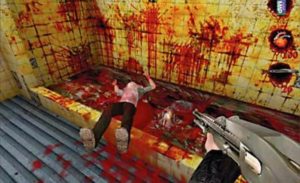 The tragic incident that took place at Florida High School which took 17 lives was done by a former school student who opened fire on the students and adults according to the report on CNN dated 15th Feb. In response to this Kentucky Governor Matt Bevin has blamed video games which are spreading these types of violence.
He directly blamed them in an interview by saying, "There are video games that, yes, are listed for mature audiences, but kids play them and everybody knows it, and there's nothing to prevent the child from playing them," adding "They celebrate the slaughtering of people. There are games that literally replicate and give people the ability to score points for doing the very same thing that these students are doing inside of schools, where you get extra points for finishing someone off who's lying there begging for their life."
He explained it by comparing it to pornography and said that it has lead to desensitizing people to the value of human life, the dignity of women and to the dignity of human decency. He asked the media producers to take some responsibility for their works and questioned why do they need to make a game that encourages people to kill?
When he was asked about if he was interested in the Ban on these video games he didn't say it straight but asked the producers to be responsible and gave the reasons mentioned above. He also said "We as adults have to stop acting like children ourselves. We need to step up and say that right is right and wrong is wrong."
Recently there were several studies conducted which showed that playing games are beneficial but at the same time they are harmful if taken to the extreme. What do you guys think about it?