Xtremegaminerd.com is a participant in Amazon Associate Program and is supported by the readers. The qualifying purchase you make through our links may get us some commission and doesn't cost you an extra penny.
---
Kingdom Come: Deliverance has become a new widely popular game due to its nice storyline and awesome stunning visuals. The game was released this year back in the month of February. Kingdom Come: Deliverance is a story-driven open-world RPG that tends to immerses you in an epic adventure in the Holy Roman Empire. You as a player will avenge your parent's death this will indulge you to battle invading forces and make influential choices.
Related:- Kingdom Come: Deliverance sees a player base drop of 95%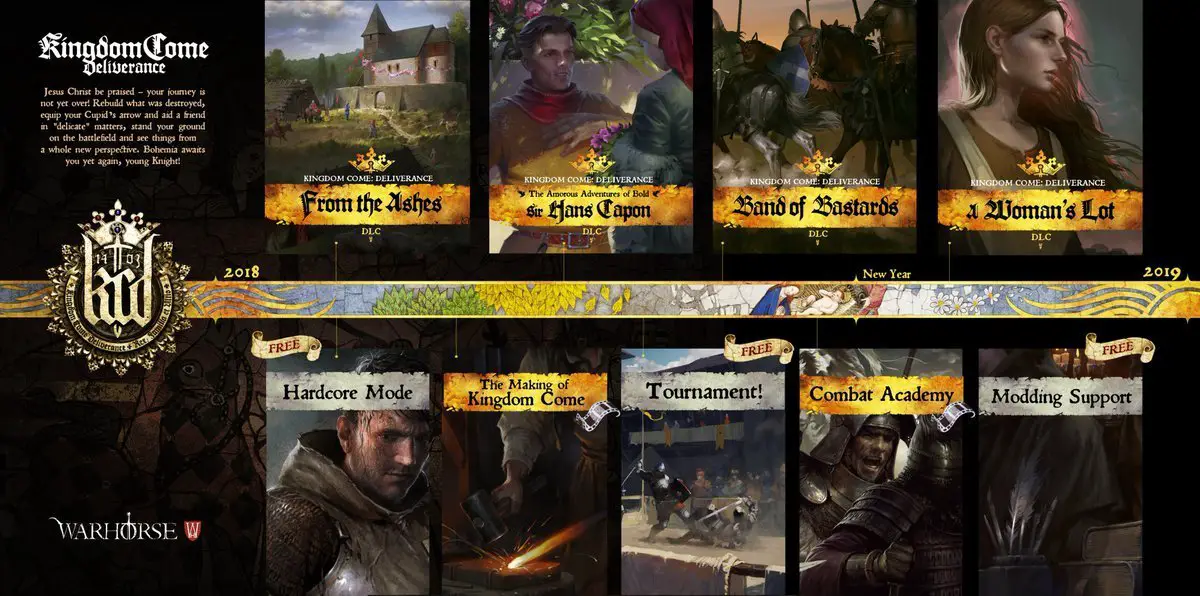 Earlier the publisher announced the DLC roadmap of the game in a post on Steam and all those DLC will be coming this year. However the post doesn't reveal any particular time of release but according to the way they are  mentioned in the post it can be summed up that the Ashes will be coming first which will grant you control of an abandoned village and you need to build it back up to its former glory and this will be shown off at E3 and it will be coming alongside a free Hardcore Mode. After that, it will be followed by two more DLC's namely The Amorous Adventures of Bold Sir Hans Capon and Band of Bastard. However, the last DLC, A Woman's Lot might be coming early next year.
With this there is huge to deal with in the game and players will definitely like these upcoming DLC's. The game has already won numerous game awards and is a nice game overall.