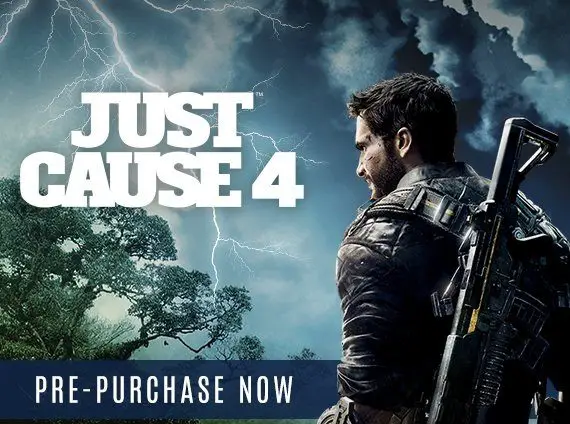 This is going to be a month of WoW for every gamer as many big titles are getting revealed before the advent of E3 2018 and many more will get revealed during this event. Many information was revealed due to a leak and yet another such event has occurred and this time it's definitely true as the leaked was confirmed by none other than Steam Store itself.
The leak was earlier spotted by Kotaku and then Warrior64 posted the direct link on Twitter, however, when I tried to crosscheck the same info, it didn't work as Steam might have already removed the content.
Just Cause 4 direct image https://t.co/YEf36xATGI pic.twitter.com/SsmgUUyz3w

— Wario64 (@Wario64) June 8, 2018
However, this game, if true, which it should be, will be the continuation of the epic series of Square Enix "Just Cause" and the name as depicted in the picture is Just Cause 4. This title was listed in a Walmart's documents which comes with some other big titles such as Rage 2, Assassins Creed: Odyssey and many more and that leaked information was already true and thus with a bit of guess this might be also true and the only way to find more details about Just Cause 4 is the E3 press-conference which is scheduled on 10 am Pacific on Monday 6 pm BST, 3 am AEST.