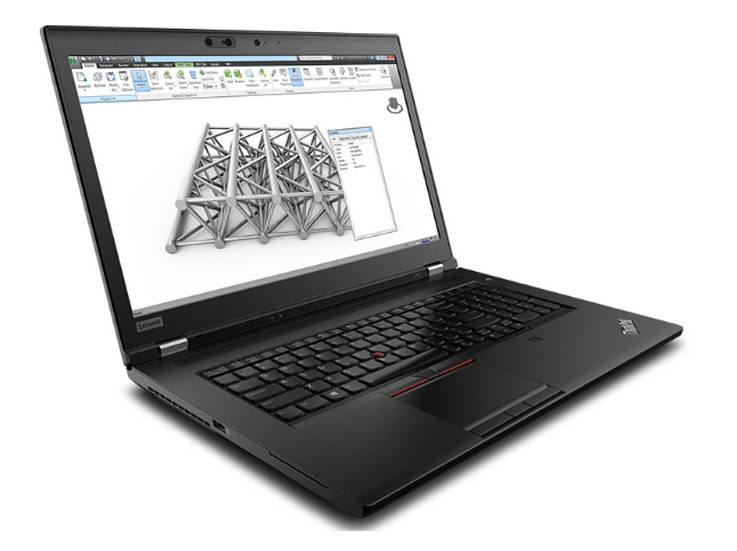 Lenovo includes two additional 'P's into their ThinkPad series. They are P1 and P72 and are powered by 8th Gen Intel Xeon and Core CPUs. ThinkPad P1 happens to be the slimmest, thinnest, lightest, and thereby very portable brand of the mobile workstation presently, while the P72 is designed to replace and refine desktop. Both ThinkPad will be out before August runs out at a price of $1949 for P1 and $1799 for P72.
The slim and sleek handy ThinkPad P1 is of a 15-inch high-resolution 4K screen, with glass touchpad, accompanied with signature black, and made to offer high-end design. The P1 is designed to consume 35% power and occupy smaller space than all earlier ThinkPad in the P-series. P1 weighs 1.7kg and runs up to 64GB DDR4. Its graphics cards reach P2000 and have up to 4.6GHz clock speed with 4TB storage and that makes it very suitable for pro users.
The ThinkPad P72 is of 17-inch and it doubles the size and RAM of ThinkPad P1. P72 weighs 3.4kg and boosts 128GB DDR4. It features NVIDIA Quadro graphics that reaches P500 GPU and 16GB of Intel Optane. All of these features ensure that P72 is well fit enough to replace a desktop.
As what was heard from Neil Jarvis, Director of IT and Innovation at Aston Martin during the Lenovo announcement, the P1 is very fit for most users across the company. He said the ThinkPad P1 can function as a workstation's for creating pro graphics and a stunning display and can also be used in search of ultra-thin and light something. What do you have to comment on Lenovo and its P series?