In a recent announcement from Elitegroup has introduced two new models in its Small Form Factor segment which are LIVA Z2 and Z2V silent, energy efficient multi-functional mini PC aimed at multipurpose use.
Both of the announced models are available with Intel Gemini Lake Processors and offers three variants to choose from depending on your needs. However, in terms of storage both these models come with 64GB of onboard eMMC along with an option of 2.5″ HDD Bay for expanding storage options and in terms of connectivity you will get 3 USB 3.0, 2 USB 2.0 and a high-speed USB type C connector.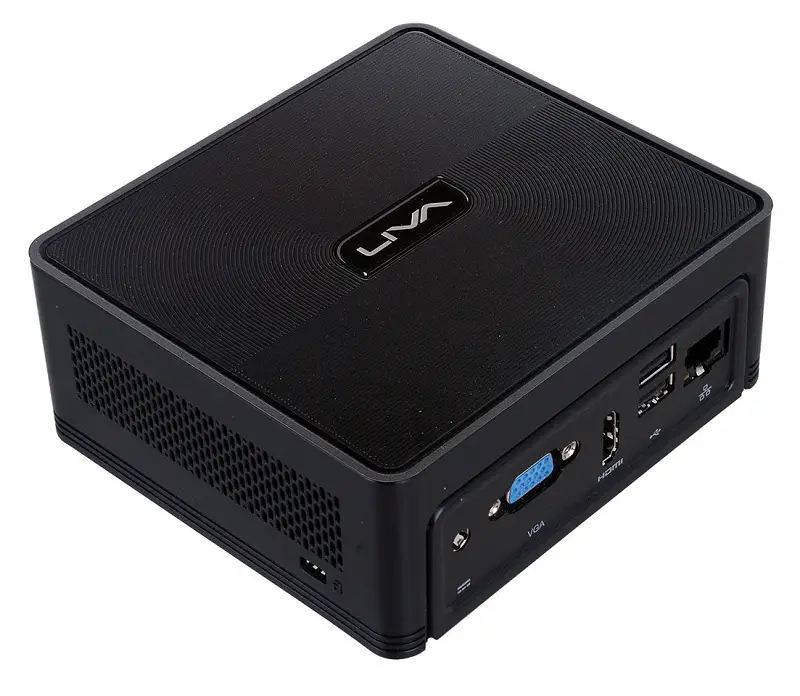 The two models can be distinguished in terms of certain features which is the LIVA Z2 offers HDMI 2.0 for high bandwidth requirements whereas the Z2V comes with HDMI 1.4 and D-Sub connectors. Both the models bears fanless design and allows less energy requirement and more quite operations. These models are capable of providing 4K / UHD high-quality playback also.
The case itself being relatively small yet capable of delivering a performance of a standard Desktop PC and has two HDMI, 802.11ac Wi-Wi, Bluetooth 4.1 and a Kensington lock. Both the models are pretty easy to use and also quite simple when it comes to the part of up-gradation. These models come with the latest Intel HD 600 series integrated graphics. However, according to ECS when the device is used in home entertainment, the power consumption becomes less than that of a 6W lightbulb and it also focuses on silent operation allowing you to have your moment without any disturbance.