Xtremegaminerd.com is a participant in Amazon Associate Program and is supported by the readers. The qualifying purchase you make through our links may get us some commission and doesn't cost you an extra penny.
---
Logitech delivered what people wanted. As a lot of the gamers including me or even non-gamers like the clicky sound when we press the keys on a keyboard, blue switches are the one we look for. Logitech recently brought the Blue switches to its two high-end gaming keyboards. One is the G513 which was already available but now also to the new mechanical keyboard: The G512 gaming keyboard.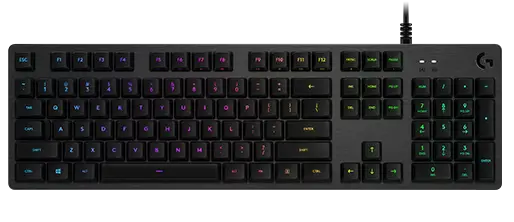 These switches are not Cherry MX, instead, they are the GX Blue switches which are exclusive to the Logitech keyboards. Now both the keyboards have three options to choose from. You can get Romer-G Tactile, Romer-G Linear or GX Blue switches. All of them are made for a different feel. The Romer-G Tactile switch is for those who like direct feedback while the Romer-G Linear is for smooth keystrokes. The GX Blue will ensure that you put more force into the keys and will make a clicky sound.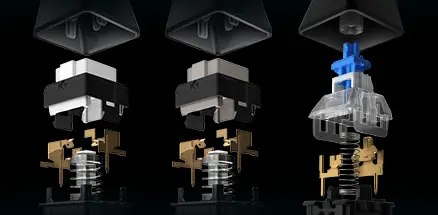 Along with these three options for mechanical switches, the new G512 keyboard is equipped with RGB backlighting with several options for customizing the lighting effects. It is equipped with the Logitech's exclusive Light-SYNC technology and has 4 lighting zones that can be customized by the Logitech Gaming Software.
Related:- Best Gaming Keyboards Under $100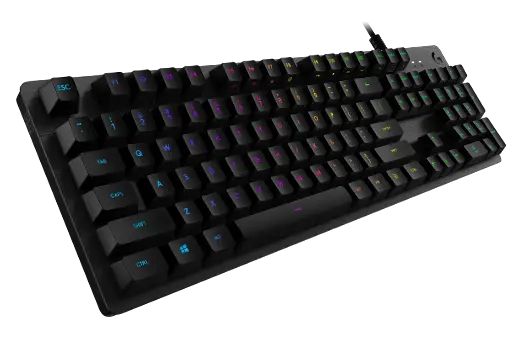 Both the G513 and G512 keyboards are made from anodized and brushed aircraft-grade 5052 aluminium for a slim and premium design. Logitech on top of that has made a different software for customizing the operation of these keyboards. This new software is called G-HUB which is still in the early access mode. This software has all the functionality as that of Logitech Gaming Software but Logitech says that it will provide an easier interface. It's been made accessible to the Logitech community so that it can be improved over time and should be available in July.
Logitech G512 gaming keyboard is priced at $99.99 or Rs 9995(Indian Currency)and is currently available for purchase from the Logitech's official page. The Logitech G513 gaming keyboard is priced at $149.99 but its official page link is not working currently.