Earlier a few days ago a brand new mouse was released from Logitech which is suppose to be its new entry-level gaming mouse and it uses Logitech's Lightspeed wireless interconnection technology as well as its latest sensor. However, the mouse lacks certain trending feature such as adjustable weight or inclusion of RGB.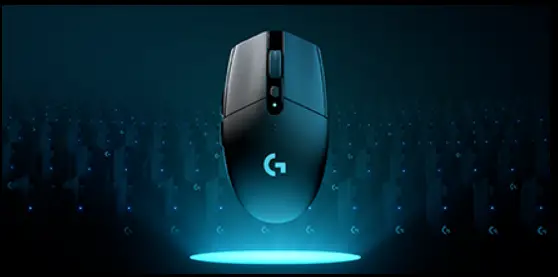 The G305 is Logitech's looks pretty simple yet seems to be a nice combination of power and features that are required by a gamer. The mouse is the second one to be equipped with the latest HERO sensor which boasts a 12,000 DPI sensitivity along with 400 inches per second detection speed, and up to 40G acceleration. Being a wireless mouse it has a polling rate of 1ms making it a perfect match for gamers.
Related:- Best cheap gaming mice
Not only feature and performance but the all-new Logitech G305 has a nice battery back up providing it can house a single AA Battery. According to Logitech, the mouse is able to provide around 250hrs of gaming entertainment. The HERO Sensor and LIGHTSPEED are able to deliver extreme efficiency and you can expect around 9 months of uninterrupted normal use before needing to change your battery. Moreover, it has also a built-in battery indicator which will notify you when the capacity of the battery goes down below 15%.
The mouse weighs around 100gms and being an entry-level mouse it also offers six programmable buttons which can be configured via Logitech Gaming Software. Logitech's G305 Lightspeed wireless gaming mouse is going to be available later in this month and in two color option via, black and white and it might be priced around $60. It also comes with 2 years of warranty from the manufactures. However, being a gamer myself the lightweight might be a concern for many especially those who had used Logitech's mouse such as G500s or G502 which are weight adjustable.