There was a time last year when we saw everything coming with RGB making your whole desk lit up from your Rig and peripherals. But that did not limit some companies to embed LEDs in other peripherals. Logitech has announced today their new speakers- "Logitech G560 PC Gaming Speaker" that come with RGB LED lights equipped with the LightSync feature.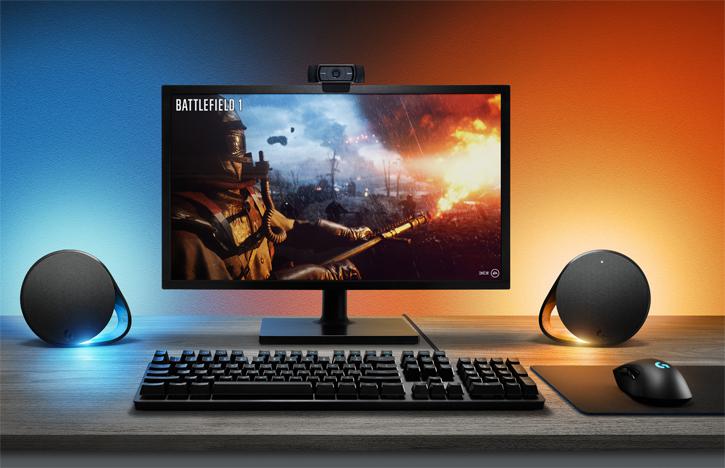 I think this is the first time we are seeing speakers with LED lights if I am not wrong. We have seen, mouse mats, head caps, headsets with LEDs but this is the first time we will see speakers with LED lights. And yes, these are RGB. Logitech very effectively added the word "Gaming Speaker" with it because now everything is for gaming even though it can serve a different purpose.
The Logitech G560 has two small speakers along with a subwoofer. These speakers have 4 lighting zones that can match colours with your game. For example, if you are playing overwatch and your ultimate ability icon shows different colour, your speakers colour will change notifying you that now you can use the ability. Logitech is trying to make this feature to work in many games. However, I believe that along with in-game syncing, the speakers will light up your whole desk and you won't need a separate LED light strip.
These speakers provide 240 Watts Peak/120 Watts RMS power and 3D audio with DTS:X Ultra 1.0 for better audio especially in-game positional audio that provides more accurate sound to let you know if your enemy is nearby or not. These speakers come with USB, 3.5mm headphone jack and Bluetooth giving you several options for more flexibility.
The G560 is priced at $199.99 and should be available in the starting in April.