Xtremegaminerd.com is a participant in Amazon Associate Program and is supported by the readers. The qualifying purchase you make through our links may get us some commission and doesn't cost you an extra penny.
---
Yes, I know that this is a bad time for all gamers and even for me because we can't find a single graphics card on its original price because of the miners taking away all the graphics cards as soon as they come in stock leaving no way for anyone to grab any of them. Now, seeing this there are companies that have seemed to take interest in bitcoin mining because right now it's trending and they want more profit.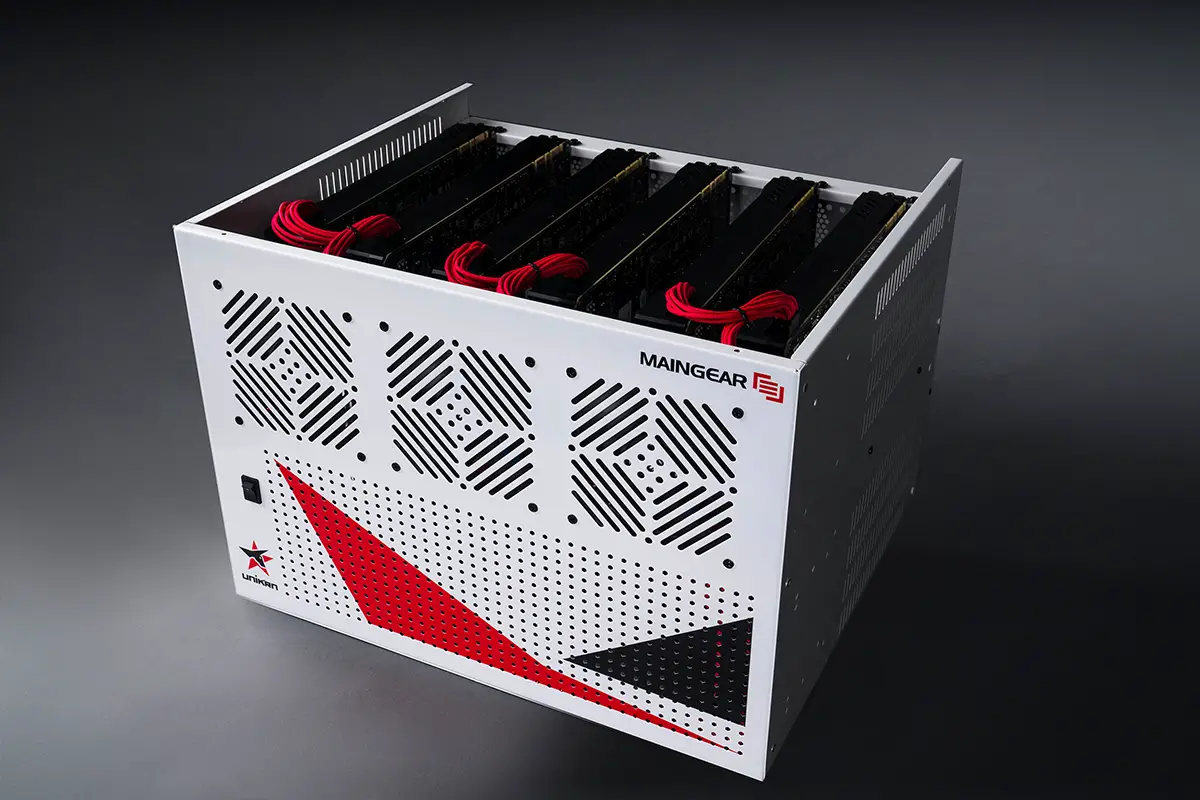 MainGear announced that it's soon be launching their ACM which is Advanced Crypto Miner, A rig which is specially made for mining cryptocurrency. This rig not only mines cryptocurrency but can be bought using UnikoinGold.
For those who will buy this RIG will have exclusive mining pools and rates so that they can build their UKG stores at unparalleled efficiencies according to the MainGear. For this purpose, it has teamed with an esports company Unikrn. 
The rig shown on their page is having a White chassis containing 6 graphics cards each one having an 8pin power connector connected to it. Some experts say that it is a GTX 1070 because of their efficiency and costs. This Rig will definitely cost very much and I don't know if it will have a direct effect on the gaming market or not.
MainGear has announced it to be launched later this year.