Xtremegaminerd.com is a participant in Amazon Associate Program and is supported by the readers. The qualifying purchase you make through our links may get us some commission and doesn't cost you an extra penny.
---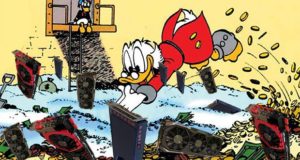 The Massdrop community brought a news which is a kind of bad news for every gamer. The buying manager B.Hutch confirmed that they have talked to Nvidia which was at the MassDrop headquarter a couple of weeks ago on the issue of graphics cards. B.Hutch clearly said that the news isn't to trick anybody and confirmed what they know about it.
The buying manager said that Nvidia confirmed the two reasons which were causing the shortage of graphics cards and the hike in prices. First one is because of miners. As most of the miners are ready to grab as many as graphics cards when they are out, this is among the primary reasons why there is a shortage of graphics cards on the market.
"Graphics cards are expensive. Why not buy a Pre-built PC?"
The second reason is the usage of the same memory in devices by Apple and Samsung that is also being used in graphics cards. As these are the Giants, smaller companies like Gigabyte, EVGA, MSI etc. are seeing a shortage of memory to produce graphics cards for the gamers. So, it's clear that these two reasons are creating the worldwide shortage.
Nvidia confirmed to the MassDrop that the prices of graphics cards are likely to go even higher this year through Q3 and there is no end to it around the corner. Which clearly means that one should not expect graphics cards to be available on original prices soon. This is a bad news for every PC builder who is saving money for a long time to invest in a good GPU.
Companies like AMD, on the other hand, has created a good opportunity for gamers that is the production of Ryzen APUs which replaced the entry-level graphics cards. These APUs are not meant for high-end gaming but at least for those who are having a lower budget like $300-$400 for building a PC, they can skip the graphics card and use the Ryzen APU instead for getting a similar performance.