Microsoft has published its first grouping of Published and Approved Web Apps on Microsoft's web store which are now live on Windows 10 build 1803 (aka Redstone 4).This batch is the first of what is expected to be hundreds of modified websites merged with Microsoft's app platform. The newly featured Web Apps can be run on Windows10 PC, Mobile, HoloLens and Hub.
The company truly believes in experimenting and follows a methodological approach while developing; this strategy reflected on not relying on other companies to publish themselves. Microsoft also described the newly PWA's as "first-class citizens" in Windows 10.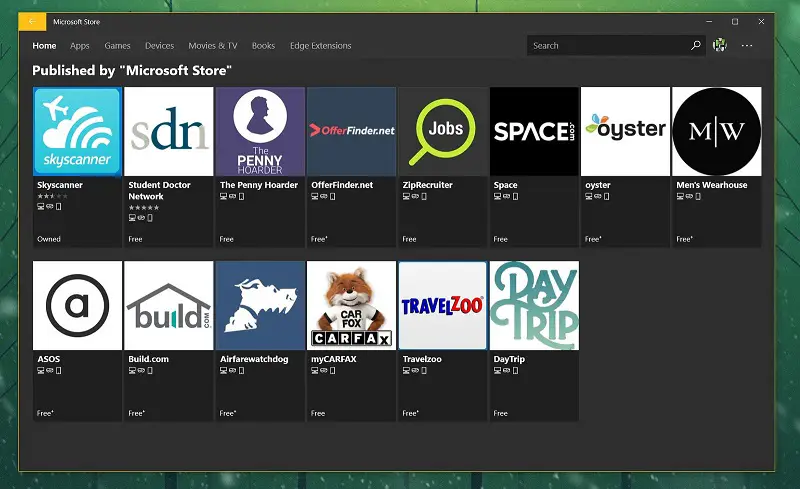 the Italian site Aggiornamenti Lumia was the first who observed the app listings and all apps are published under 'Microsoft Store' which sounds much more interesting. The process is underway and going forward fourteen apps now live in the Store in addition to the official Twitter PWA.
Here is the first grouping of PWAs:
In a recent post a recent Microsoft Edge Developer, Microsoft revealed their future plans on the release of PWA's in their own store along with their benefits.
"In the next release of Windows 10, we intend to begin listing PWAs in the Microsoft Store. Progressive Web Apps installed via the Microsoft Store will be packaged as an appx in Windows 10 – running in their own sandboxed container, without the visual or resource overhead of the browser. This has a number of benefits to users: PWAs installed via the store will appear in "app" contexts like Start and Cortana search results, and have access to the full suite of WinRT APIs available to UWP apps. They can differentiate their experience on Windows 10 with enhancements like access to local calendar and contacts data (with permission) and more."
However, there are two paths to get those PWAs into the Store:
Developers can proactively submit PWAs to the Microsoft Store.
The Microsoft Store, powered by the Bing crawler, will automatically index selected quality PWAs.
Today's soft-launch falls in line with step number two:
"We've been using the Bing Crawler to identify PWAs on the web for nearly a year, and as we've reviewed the nearly 1.5 million candidates, we've identified a small initial set of Progressive Web App experiences which we'll be indexing for Windows 10 customers to take for a spin over the coming weeks…Throughout this process, we'll continue to vet our quality measures for PWAs, to make sure we're providing a valuable, trustworthy, and delightful experience to our mutual customers on Windows devices."
Microsoft has done a remarkable work in launching PWAs and are expected to reveal their future plans for its Build developer conference in early May.
Source:- Windowscentral