Xtremegaminerd.com is supported by the readers. The purchase you make through our links may get us some commission and doesn't cost you an extra penny.
---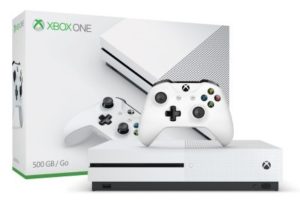 In the first week of February 2018, Microsoft announced a new game pass service which offered 100+ games for $10 a month for Xbox which came as an exciting news for the gamers. But down the line company was constantly making efforts to blur the line between PC and Xbox. While bringing the best features of Xbox to PC, people can buy games once in order to play them on both PC and Xbox, and they can play certain online games with people across both networks.
Satya Nadella, Microsoft CEO recently spoke on the expansion of gaming business at the Morgan Stanley Technology, Media & Telecom Conference in San Francisco. He stated that company is "Very happy" with the ongoing popularity of both console and PC built games. However, Microsoft wants to stay focused on Xbox lineup gaming due to high profile games which are only available on Xbox and could generate huge benefit to them in the form of Xbox live.
"PC Gaming is fun when you have the Best Peripherals"
Nadella said it a "huge opportunity" that company can build up Xbox live network with the subscription from users. However, he specifically mentioned about the unrecognized achievements of Microsoft in both Xbox and PC gaming area as he said: "One of the things that most people have not recognized is that we're the owners of both of those,".
Considering the fact that PC gaming share market is all time high and now with the introduction of Xbox live pass, the popularity is increasing, company is aware of the people interests in the game and their ability to play the games on devices anywhere as per their choices.
"That's where we're going, whether it is with our subscription offerings with Game Pass, whether it's with Mixer, which is growing very rapidly, in terms of streaming, or eSports franchises around our first-party games," said Nadella. "So I think we have many, many leverages there. But fundamentally, it comes from that heritage of having been in the gaming business for multiple decades at this point and built up that capability in a world where we now have the ability to take that and have it serve a much broader marketplace than ever before."