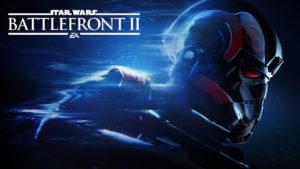 Since the release of Star Battlefront II a few months ago, EA has decided to revive the same with Microtransactions resulting highest shares for the company.
The game has already suffered due to deprived sales expectations from a projection of selling 10 million copies, had only managed to sell 9 million which misses the target sales as stated by Blake Jorgensen, the company's chief financial officer last Tuesday during an earnings call.
As soon as the announcement was made, company's share price closed at a total of $126.96 per share climaxing at around $131 before settling back down. EA CEO Andrew Wilson has made his clear stand on bringing Microtransactions into the picture. "Going forward, we believe that live services that include optional digital monetization, when done right, provide a very important element of choice that can extend and enhance the experience in our games,".
Going back to basics, Wilson said. "We're committed to continually working with our players to deliver the right experience in each of our games and live services." which clearly suggests the commitment towards gamers.The company has also specified on the updates to be made in the game that would be released in the months ahead.
"Learning Experience" reads the quote from Wilson defines the enthusiasm and having no secret to success.