Middle-earth: Shadow of War, an open world game developed by Monolith Production and published by WB Games has recently been updated with a brand new DLC which is known as Desolation of Mordor.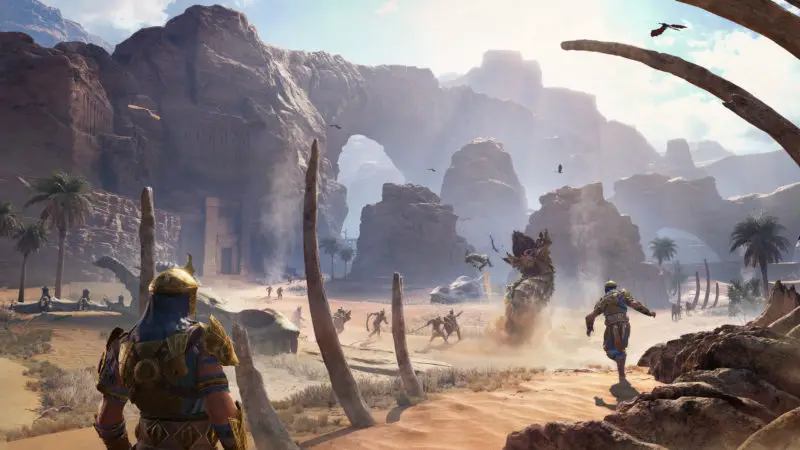 The main game was launched back in 2017 and it takes you to a new level of open world games but more in a classical way where you will need to go behind the enemy lines to forge your mighty army and with the help of your army you will be able to conquer Fortresses and dominate Mordor from inside. The game became widely popular due to its base storyline which is indeed really good. Even almost a year after its release, the game is still getting new contents via DLC's and we might see more in future also.
The new DLC, The Desolation of Mordor lets you take the role of Baranor who is an exceptional Commander and possesses new skills and abilities, and is the Captain of the Tower from Minas Ithil, he will lead his men into battle against the Orc forces and travel deep behind enemy lines in the Eastern Deserts of Mordor and also raise an Easterling Army to open a new front in the Shadow War. Baranor will then rendezvous with Torvin, the epic Dwarven Hunter who travelled deep into the Desolation of Mordor pursuing the legendary Were-wyrms.
The DLC includes new story campaign along with side missions which feature Torvin and along with this it also includes new monsters, Region and various updated Mercenaries and bodyguards. The in-game graphics are quite enjoyable. However, to play this DLC you will definitely need the base game. So if you want to taste a new game with nice looks then you can go along with this one.
Both the DLC and the base game is available in Steam Store.