Xtremegaminerd.com is a participant in Amazon Associate Program and is supported by the readers. The qualifying purchase you make through our links may get us some commission and doesn't cost you an extra penny.
---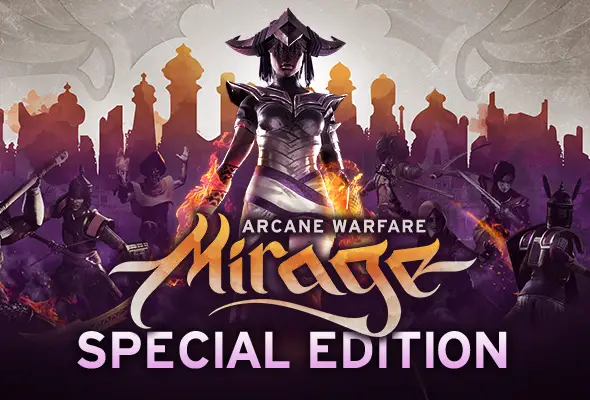 STEAM is well known for following strict rules when it comes to new games and we have witnessed numerous titles getting removed as they are not able to match-up against STEAM regulations. Recently due to a new European Privacy law, the General Data Protection Regulation (GDPR) which had come into effect from May 25, 2018, Mirage: Arcane Warfare from Torn Banner Studio's famous for insanely popular Chivalry: Medieval Warfare is going to get shut down.
We came to know about these from a recent post which was made by Torn Banner on their website which narrates the story in brief. According to that post, due to the enforcement of General Data Protection Regulations (GDPR) which is supposedly a strict law in Europe against privacy concerns. The game the game had been removed from Steam and all third-party retailers and the multiplayer servers would finally be turned off on May 31. However, the post further informs that Players will be able to continue to host their own public or private servers even after complete shutdown.
The main problem is that enforcement of such laws requires implementing certain features which are quite expensive for small game developers and thus they failing to afford those features, the developers decide to shut a game down which also happened to some other titles also.
Torn Banner further adds that the law hasn't affected their popular gaming titles Chivalry: Medieval Warfare and Chivalry: Deadliest Warrior, and you can definitely enjoy these games without anything to worry about. We might see some new titles in future from Tron Banner but as of for now Mirage: Arcane Warfare had been given a death sentence.