Nvidia's new Gen graphics cards are rumoured like nothing else. For months, there are several news and reports that the new gen cards which are supposedly the Geforce GTX 11 series GPUs are going to launch in August or September. As we get more close to that time, we are getting more information on this.
Indication #1
Recently, Inno3D in an event held in Bejing, China showed their new GPU cooler "iChill" for the coming Geforce graphics cards. This iChill will be an AIO liquid cooler design which will be used on the Geforce 11 series GPUs for better cooling. Inno3D is an exclusive Nvidia AIB partner which produce comparatively cheaper cards than the other top vendors like Asus, EVGA, MSI etc.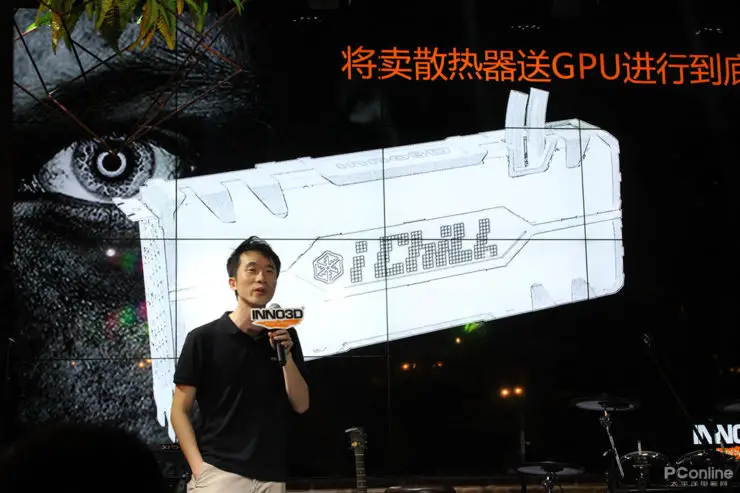 The iChill and HerculeZ are the popular series in graphics cards from Inno3D and they have produced several different water cooled and air cooled heatsinks for the Nvidia graphics cards. In the event, the Inno3D director of sales confirmed that the next-gen graphics cards are going to be launched in the second half of 2018. So, it clearly means that they are about to get released in August or September as we are already in the second half. Inno3D, however, didn't reveal more about the new graphics cards which is, of course, obvious as the main manufacturer, Nvidia didn't reveal anything.
"If you are planning to buy a GTX 11 series GPU, then get the best gaming monitor for immersive experience"
Indication #2
Another news that indicates that the new cards are coming soon is the confirmation from Nvidia about the Geforce Gaming Celebration which is going to be held just ahead of Gamescom. If you remember, Nvidia invited Press to the Gamescom event on 21st August which will focus on Gaming titles. It was rumoured that they might show their new Geforce 11 series cards in the Gamescom event. It might be true or not but the Geforce Gaming Celebration just ahead of the Gamescom might let you get some information on the new cards as Nvidia has promised that the Geforce Gaming Celebration will be filled with awesome new PC games running on the latest Geforce Hardware.
Keep in mind that this is just an indication but it becomes strong enough after taking into consideration the first indication from iChill.