2017 was a year of tempered glass cases but what most common among them was the front panel with tempered glass even though they might have 3x 120mm or 200mm case fans at the front for intake. The trend doesn't seem to stop even though these cases get a lot of criticism and thumbs down because they block proper airflow. MSI just brought a similar case in their inventory which is named "MAG Pylon". Yesterday MSI announced this case to make its debut in the tempered glass case industry.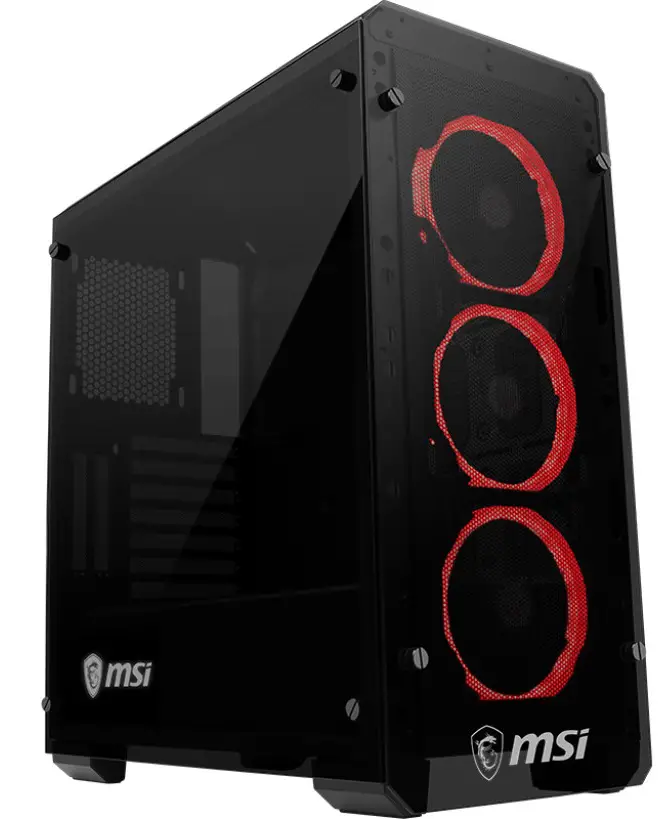 MSI is famous for its motherboards and Gaming X graphics cards but as many OEMs have started to dive in different hardware categories, MSI too thought to start with a tempered glass case but I am not sure why they started off with a case like this which people don't like. Let's see what specs does the MAG Pylon has.
The case is a mid-tower chassis with 4 tempered glass side panels just like the Corsair 570X. The whole body other than that is made up of 0.6mm SECC steel. The side tempered glass is tinted and the bottom of the case is covered by a full PSU shroud that has an MSI logo on it. The Logo is RGB and the front 120mm fans are also equipped with RGB lighting so that you can sync these with each other. The top panel can equip up to 2x 140/120mm fans and the rear can be used for 1x 120mm fan.
For storage, there are 2x 3.5″ hard drive bays at the bottom which can fit in either two hard drives, while behind the motherboard tray you can install up to 4x 2.5″ drives.  The interior of the case is having a large motherboard tray cutout and several-rubber grommet equipped routeing holes for fine cable management.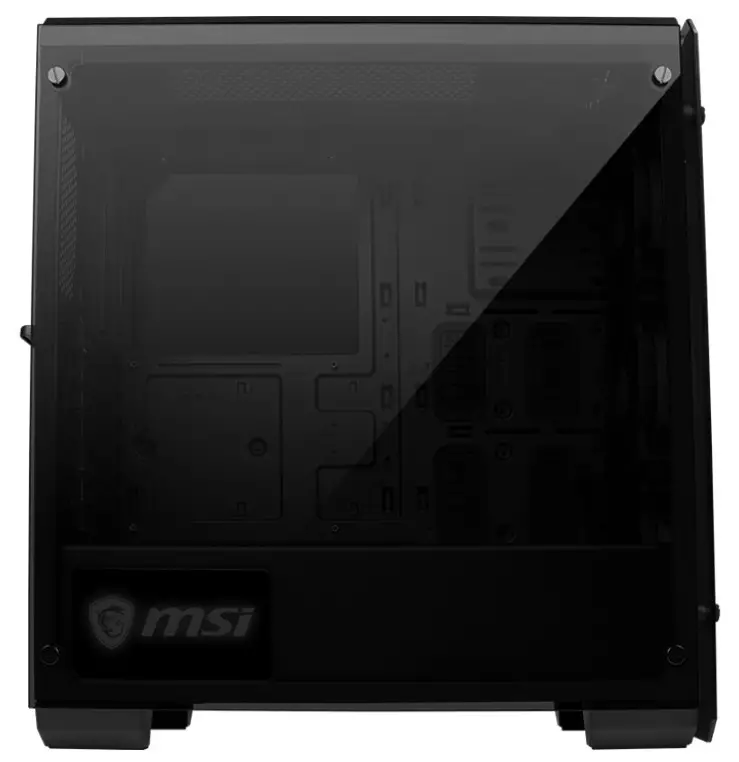 Seeing all these features, although it looks like a decent case but it's pretty suffocating because there is no proper clearance at the front for intake except for a cm gap at the sides. I don't know if the makers of these cases are even aware of what is going around in the market.